Adventure Tours Australia - Queensland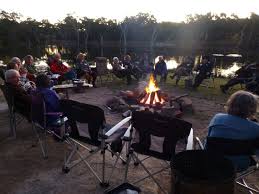 Adventure Tours Australia - Queensland has small group tours from Cairns to the Gold Coast and on to Sydney, choose from camping safari and accommodated soft adventure tours and package travel deals, catering for the budget traveller as well as private group charters.
Queensland is Australia's sunshine state - beaches, rainforests, reef and outdoor living is what the place is all about.
Some of the most popular destinations including Fraser Island, the Whitsunday islands, Cape Tribulation and Great Barrier Reef call Queensland home.
TOURS

1 Day
Go Wild
2/3 Day
Go Wild - Cape Tribulation
Click Here for more info!
Click Here for more info!
14 Day
Cairns < > Sydney
Click Here for more info!
Planning your travel
Adventure Tours Australia has a large number of tours and packages available to choose from.
To select the right tour or combination of tours, perhaps consider these relevant questions: How much time do you have?
Use the Travel Planner to schedule tours and and connecting travel. What type of accommodation on tour best suits you?
Selecting the right tour to suit you
With each tour you will find the use of icons to demonstrate the type of fitness required, accommodation you will stay in and vehicles you will travel in. These key features of the tour will help you understand what you can expect on tour.
Here are the icons and the sort of accommodation they typify:
Fitness Guide
While there are few age restrictions on our tours, general good health and a positive attitude are essential and we reserve the right not to carry persons that may endanger themselves or others whilst on tour.
Hikes up to 5kms per day (basic fitness required)
Hikes up to 6-8kms per day.
Hikes up to 9kms or more per day. Tours graded with '3 Boots' are only suitable for very fit people who enjoy basic bush camping and can hike 5-9kms a day over uneven terrain often in high temperatures.
Only the 3 day Kakadu 'Unleashed' safari is rated 3 boots+. This is because of the demanding nature of the walks.
Vehicles
Mini bus
Maximum 24 front facing seats, air-conditioned vehicle
4 Wheel Drive Truck
16, 17 or 20 forward facing seats, air-conditioned vehicle
9 seat 4 Wheel Drive
Side-facing seats, air-conditioned vehicle9 seat
Coach
45 seat bus, air-conditioned vehicle
Accommodation
Motel/Lodge accommodation:
Rawnsley Park - SA upgrade accommodation Generally 2-3 star standard with private facilities
Hostel accommodation:
The Haven backpackers hostel, Alice SpringsDorm or Twin/Double rooms with shared facilities
Safari in Style - Deluxe campsite:
Large permanent twin share tents with beds, pillows, linen, towels, fans, permanent cooking facilities, share showers and toilets.
Permanent Campsites:
Permanently erected tents (multi-share), permanent cooking facilities and purpose-built fire pits, share showers and toilets.
Semi-permanent Campsites:
Tents must be erected by guide and passengers, share showers and toilets, no cooking facilities except those carried on the vehicle.
Bush Camps:
No facilities. Passengers sleep in swags (Aussie bedroll). The tour will stop along the way at road houses for clients to have a shower.