Mediterranean Resorts - 4 Star, Ocean Villas and Penthouse - 1 to 4 bedrooms - Airlie beach -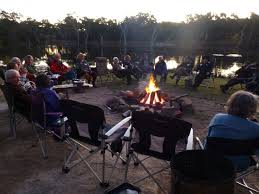 Property Information:
14 Golden Orchid Dr, Airlie Beach
Mediterranean Resorts are luxurious apartments with magnificent Coral Sea and Whitsunday island views. The apartment complex is ideally positioned, offering all the right ingredients to enable you to experience every wonderful aspect of The Whitsundays and the Great Barrier Reef. It's just a short stroll to the heart of the holiday village of Airlie Beach. where you'll find beachside boutiques, outdoor cafes and many restaurants to suit all tastes.
The resort facilities include 2 beautiful private saltwater pools, both with outstanding views, and a spa in which to refresh. For absolute privacy there are 3 rooftop terraces each with its own heated spa and furniture to enjoy the starry nights and the panoramic view. A gas barbeque is also available for guest's use.
A luxurious holiday apartment awaits you at Mediterranean Resorts Whitsunday. This premier holiday destination is perfect for visitors seeking the ultimate Whitsunday and Great Barrier Reef holiday experience. Mediterranean Resorts offers affordable luxury in self contained 1, 2 and 3 bedroom villas, honeymoon suites plus a choice of 3 or 4 bedroom penthouses.
The private balconies and spacious apartments offer unsurpassed views across the Coral Sea and the magnificent Whitsunday Islands.
For those who require pampering, the resort can arrange massage, hairdressing, manicure, and other beauty treatments right here in the privacy of your own villa.
How about a romantic dinner or a special dinner party prepared and served for you in your villa by a gourmet chef?
Situated on the side of hill you may require your own transport and this can be arranged - anything from scooters to sports cars are available for hire and there is an excellent taxi or limo service on request.
For the more energetic there are organised jogging times and routes on request, plus an excellent fitness centre nearby.
Accommodation Information:
Imagine waking to the the breathtaking sparkling turquoise waters of Airlie Beach from your balcony, or enjoying a chilled drink from your own private spa while taking in the unsurpassed views of the nearby Whitsunday Islands.
Mediterranean Resorts Whitsunday is one of the few premier holiday apartment properties in Airlie Beach able to offer 3 bedroom and penthouse accommodation.
Unsurpassed views from private balconies
Air-conditioned and ceiling fans
Most with 2 bathrooms
Fully equipped kitchen
Cable television
Separate lounge/dining
Private laundry facilities
STD and ISD phones
Lock up garage
Mediteranean Resort's spacious apartments offer unsurpassed luxury and style to provide an unforgettable Whitsunday holiday.
Their apartments come complete with cable television, private laundry facilities, and separate lounge/dining areas and private laundry facilities. And your lock up garage will ensure your car is safe while you enjoy your stay.