Gold Coast Hinterland Accommodation - Holiday Accommodation
Gold Coast Hinterland Accommodation - here is the home of the famous O'Reilly's Guest House in Lamington park, not only is there great accommodation here but also a great rainforest nearby to explore.
Gold Coast hinterland accommodation gives the holidaymaker the opportunity to experience a wide range of accommodation styles set amid some of the most spectacular scenery in Queensland. Such wonderful areas as the Lamington National Park, Springbrook National Park, The Hinze Dam and Mount Tambourine provide a range of experiences from tropical rainforest through huge lakes and magnificent mountain vistas.
Some of the accommodation venues in the area are icons in the Queensland tourist scene. ORiellys Guest House on Mount Wanengara in the Lamington National Park is one of these. There is also a range of accommodation to suit most budgets.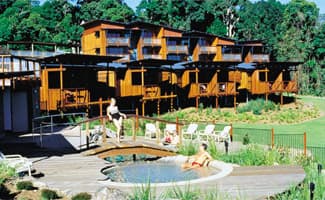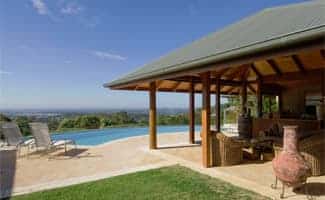 Binna Burra Mountain Lodge is located quite close by and is one of Australias longest established nature based resorts. Pethers Rainforest Retreat is another special place to visit and stay. Pethers is a luxurious haven designed for couples and situated among tall trees in five acres of privately owned rainforest. This is a quiet retreat designed to soak away the stresses of daily life in luxurious, quiet surroundings while enjoying fine food and wines, a massage and first class accommodation in the rain forest villas.
If your next break is one to remember then the Gold Coast Hinterland could be the right destination for you.