Brisbane (Moreton Bay) Whale Watching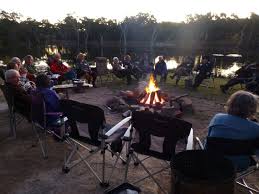 Each year the Southern Humpback Whale migrates along the beautiful Queensland coast, so close to Brisbane and it's surrounding areas that you can almost touch them. Moreton Bay Whale Watching has made it possible for people to see these magnificent creatures without having to plan a weekend away to do so.
Being only 30 minutes from the Brisbane CBD and having our hotel transfer service makes whale watching in Moreton Bay not only a must on any visitors itinerary, but also a great day trip for permanent residents.
The Vessel
The "Eye-Spy" represents the ultimate in Whale-friendly design. Purpose built for whale watching, this locally built 30 metre catamaran is a $3 million injection into the tourism industry. The Eye-Spy is fully air-conditioned and can carry over 300 passengers. Six outdoor viewing decks and indoor floor to ceiling glass will significantly enhance the whalewatching experience.
The Tour
You will board at 9:30am for a 10:00am departure from the Redcliffe Jetty (just 30 minutes from Brisbane CBD) returning between 2:30pm and 3:00pm. (Hotel transfers can be easily arranged.) Morning tea, lunch and afternoon tea are included in the package. We have a licensed bar with drinks at lounge bar prices plus a great range of souvenirs and gifts to remind you of your day. We provide expert commentary throughout the day so that passengers are aware of the various Humpback behaviours they are witnessing.
PRICES » 2013
Day Tour ex Redcliffe Peninsula:
Adult - $135.00
Concession/Senior - $125.00
Child (4-14yrs) - $95.00
Family (2 ad + 2 ch) - $365.00
Day Tour ex Brisbane CBD Hotels & Sunshine Coast *:
Adult - $165.00
Concession/Senior - $155.00
Child (4-14yrs) - $125.00
Family (2 ad + 2 ch) - $455.00
Day Tour ex Gold Coast *:
Adult - $185.00
Concession/Senior - $175.00
Child (4-14yrs) - $145.00
Family (2 ad + 2 ch) - $495.00
* Note: Gold Coast & Sunshine Coast pickups are upon request only.
Rates valid for 2013 whale watch season