Sunrover - Outback 5 Day Carnarvon Gorge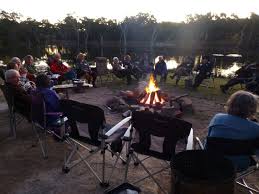 A 5 day, all inclusive, camping safari will allow you time to absorb the majesty of Carnarvon Gorge, at your leisure. An outback safari to Queensland's central highlands. Visit aboriginal stencil art sites, platypus pools, native animals under palm & cycad forest - a true outback adventure.
Carnarvon Gorge is part of the 298,000 hectare Carnarvon National Park, and is one of Australia's natural wonders. Travel with Sunrover Expeditions & see the magic of Carnarvon Gorge - an adventure within Carnarvon National Park - a palm forest & cycad oasis. All walks & activities are conducted by an experienced guide, giving you insights into the flora & fauna of the area, as well as an introduction to Aboriginal culture and art.
The features of Carnarvon Gorge are many and varied... travel with Sunrover Expeditions and you'll discover:
Carnarvon Creek. It has cut the dramatic 30km long 600m deep gorge, out of the surrounding sandstone ranges.
20,000 years of Aboriginal history 'stencilled' onto the gorge walls. The ancient techniques displayed are considered of the highest level found anywhere in the world.
A lush oasis. Fairyland moss gardens, rare giant ferns (Angiopteris), ancient cabbage tree palms and orchids to name just a few of the unusual and unique subtropical plants on show.
Prolific Wildlife. Eastern Grey Kangaroos, Whip Tailed Wallabies, Pied Currawongs, Kookaburras, Bushtail possums and Goannas are your close neighbours while camping in Carnavon Gorge. Emus, Broglas, Plains Turkey, Echidna, Platypus, Lizards and Snakes are often encountered on the bushwalks throughout the Gorge.
Beyond the usual Bushwalks. Sunrover Expeditions experienced guide will lead you to where you want to go... to the most spectacular scenery, hidden smaller gorges, amazing lookouts and crystal-clear swimming holes... the best Carnarvon Gorge has to offer.
The Magical Adventure. Modern 4WD vehicle, maximum of 20 guests, all camping gear (incl. sleeping bag, sheet, mattress and tent) supplied. All meals and drinks (at the Gorge) are provided (including wine with your evening meal).
Includes:
Experienced eco guide & driver
All meals
Hot & Cold drinks
Morning/afternoon teas
All guided walks
All national park fees
Camping equipment
he central Queensland towns of Miles, Injune and Roma, give the 4WD vehicle trip to and from Brisbane an extra dimension. Giving the journey a sense of history and local hospitality. The overnight stay, on the outgoing leg of the journey, at David Gordon's Myall Botanical Garden at Glenmorgan is an unexpected pleasure. David and his wife, Dorothy, started the natural bushland garden in the 1940's. It is now considered to be one of Australia's oldest collection of native flora, featuring grevilleas, banksias and acacias.
Although Carnavon Gorge was offically discovered by Europeans in 1857, Aborigines have lived near the gorge for at least 20,000 years. Fine examples of complex 'stencil' rock art and engravings reflect the ancient social and material culture of these people. Sunrover Expeditions' experienced guide will lead you to several of these 'sites' during your stay in Carnarvon Gorge, giving you an insite into Aboriginal culture and the art.
Prices
Camping: $950
Accomm at "Takarakka": $1,200
Oasis Lodge: $1,600
Departs Monday
Departs Brisbane* @ 6:45am
Returns Brisbane @ 6:00pm
Departs Brisbane Transit Centre, Roma Street, Level 3, Gate 36
Valid: 01/04/13 - 31/03/14 (subject to change without notice)