Bundaberg - Holidays - Travel- Tourism
Bundaberg is at the southern end of the Discovery Coast is a unique outdoor holiday destination - a beautiful coastline stretching 60 kilometres. Its two major settlements are Bundaberg and Bargara.
Bundaberg is known for its quiet camping and fishing spots and a place to "get away". Local places to stay ranges from camping to luxury rental properties. Day cruises to Lady Musgrave Island and Fitzroy Reef are available where the diving is exceptional. Fishing tours are available.
Bargara is located on the ocean front not far from Bundaberg and has a great beach. Great weather, excellent accommodation choices, tavern, shopping make it a perfect holiday destination. Along the coast of this area, Baffle Creek, Rules Beach, Agnes Waters and the Town of 1770 offer beautiful scenery and a total getaway experience. This is mud crab territory!
The regional city is Bundaberg,, home of the famous Bundaberg Rum. This is a major centre for many of the outlying districts. Bundaberg holds field days that showcase rural pursuits every year. The coastal beaches are excellent and the region has some top golf courses as well. Turtles migrate back to this area every year. You can see them at the seaside town of Mon Repos from November to February.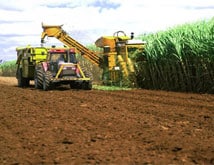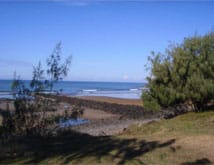 The Environmental Protection Agency's Parks and Wildlife Services managers Mon Repos Conservation Park to ensure that visitors have an educative and enjoyable encounter with the sea turtles. Hump back whales also visit the region annually on their migration path from Mid August to mid October.
Lady Musgrave and Lady Elliot Islands are located off the coast of Bundaberg and are both magnificent coral cays that provide the perfect getaway holiday. If you would like to experience some of the best diving in the world these premier destinations are a must see!
Important Travel Information: