Airport Connections Cairns (Parker)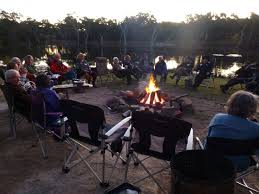 Airport Connections making transport easy, comfortable, reliable and safe. Regulary transporting from Port Douglas thru to the northern beaches, Cairns airport, Cairns city. Having a prominant position at the Cairns airport they make it easy for you to make contact with them. No long walk, they are just out side the door. Airport Connections has been operating since 1995. They have a terrific reputation with all their customers for reliability and prompt and freindly service.
Their aim is to continue to set the standard for transport within the Tropical North Queensland region of Australia.
Transfers Timetable:
AIRPORT CONNECTIONS CAIRNS
TIMETABLE
01 April 2014 to 31 March 2015
Destination
Departure Times
South Cairns Transfers:
This destination refers to properties that are positioned outside of the Cairns city centre, including the below mentioned properties and other properties in similar parts of Cairns:

All Seasons Cairns Gateway
Trinity Links Woree
Cairns Reef Apartments and Motel
Cairns Tropical Gardens Motel
Cairns Villa and Leisure Park
Palm Roylae Cairns

Port Douglas to Cairns/Cairns Airport:
Every hour from 03:30 to 16:30 (later times by arrangement)
Cairns City to Port Douglas direct service at 10am, all other services must go via the airport
Northern Beaches to Cairns/Cairns Airport:
Approx 75 minutes prior to DOMESTIC flight departure
Approx 2 hours prior to INTERNATIONAL flight departure
Cairns City to Palm Cove direct service at 10am, all other services must go via the airport
Cairns to Cairns Airport:
Approx 60 minutes prior to DOMESTIC flight departure
Approx 100 minutes prior to INTERNATIONAL flight departure
Silky Oaks:
Transfers only operate between 08:00 to 17:00 for Silky Oaks
Transfer Prices:
AIRPORT CONNECTIONS CAIRNS

01 April 2014 to 31 March 2015
All rates are VICE VERSA
RATES
CAIRNS AIRPORT/CAIRNS CITY to (v/v):
Adult (12yrs+)
Child (2-12 yrs)
Cairns City/Cairns Airport
$17.00
$8.50
South Cairns
$25.00
$12.50
Northern Beaches
$25.00
$12.50
Port Douglas
$44.00
$22.00
Mossman
$50.00
$25.00
Silky Oaks
$57.00
$28.50
Daintree Village
$70.00
$35.00
Cape Tribulation
$180.00
$90.00
Mission Beach
$160.00
$80.00
PORT DOUGLAS to (v/v):
Adult
Child (2-12 yrs)
South Cairns
$52.00
$26.00
Northern Beaches
$33.00
$16.50
Mossman
$17.00
$8.50
Silky Oaks
$47.00
$23.50
Daintree Village
$60.00
$30.00
Cape Tribulation
$140.00
$70.00
Mission Beach
$180.00
$90.00
NORTHERN BEACHES to (v/v):
Adult
Child (2-12 yrs)
South Cairns
$36.00
$18.00
Silky Oaks
$52.00
$26.00
Daintree Village
$65.00
$32.50
Cape Tribulation
$160.00
$80.00
Mission Beach
$155.00
$77.50
INFANTS: Travel free of charge under the age of 2 years and not occupying a seat.
EXCESS LUGGAGE: Pleas note that the same luggage restrictions apply as per standard economy domestic flight conditions. 2 Standard bags under 30kg per passenger. Clients over this will be required to pay Excess Baggage of $5 cash per bag for Cairns City transfers and $10 per bag for all other destinations. Please make every effort to advise before arrival if you have Excess Luggage to ensure the appropriate trailer size is available.
Additional Information:

All bookings must feature flight and accommodation information.
Airport Connections will not be responsible for loss of personal goods.
It is the responsibility of the passenger to allow the appropriate time for their departure flights and passengers MUST reconfirm pick up details for all transfers 24 hours prior direct with Airport Connections between 8am & 5pm.
Due to Queensland Department of Transport guidelines infants from 0 years must be charged a seat on the coach due to maximum capacity measures set by the department.
Fleet consists of 15 x 22 Seaters, 1 x 11 Seater, 2 x 9 Seaters & 2 x 7 Seaters.
Service timetables are conducted on a meet and greet basis with maximum waiting time of 20 minutes after collection of baggage for bookings. Passengers sorting airline lost luggage will be required to wait for the following bus.
All passengers MUST reconfirm pick up details for ALL transfers 24 hours prior to travel between 8am and 5pm direct with Airport Connections.
NO services operate on Christmas day to Cape Tribulation.
Professional accredited drivers, smart identifiable uniforms, all vehicles equipped with mobile phones and two way radio contact, entire fleet insured accordingly, $10 million Public Liability.
Guests for the afternoon Mission Beach and Cape Tribulation services are invited to wait in Cairns City
All rates quoted are in Australian Dollars and are inclusive of Goods and Services Tax
PRESTIGE CONNECTIONS
Private Luxury Coach Transfers
Travel Safe and Travel in Style
01 April 2014 to 31 March 2015
All rates are VICE VERSA
RATES
1 to 3 pax
Private Sedan
1 to 7 pax
Stretch Limo
13 seat
Coach
CAIRNS AIRPORT/CAIRNS CITY to (v/v):
Cairns City/Cairns Airport
$100.00
$200.00
$165.00
South Cairns
$140.00
$285.00
$175.00
Nothern Beaches
$140.00
$285.00
$215.00
Port Douglas
$250.00
$495.00
$495.00
Silky Oaks
$330.00
$495.00
$510.00
Daintree Eco Lodge
$365.00
$600.00
$565.00
Cape Tribulation
$550.00
$820.00
$700.00
Mission Beach
$495.00
$765.00
$750.00
Kuranda
$165.00
N/A
$300.00
NORTHERN BEACHES to (v/v):
Cairns City CBD
$140.00
$280.00
$215.00
Port Douglas
$230.00
$495.00
$385.00
Cape Tribulation
$470.00
N/A
$600.00
Mission Beach
$495.00
POA
$750.00
PORT DOUGLAS to (v/v):
Cairns City CBD/Airport
$250.00
$495.00
$495.00
South Cairns
$275.00
$540.00
$495.00
Northern Beaches
$230.00
$460.00
$385.00
Silky Oaks
$135.00
$240.00
$165.00
Daintree Eco Lodge
$215.00
$395.00
$275.00
Cape Tribulation
$395.00
N/A
$650.00
Kuranda
$275.00
$570.00
$540.00
Additional Information:

All services are on a private charter bases
R P V = Rate Per Vehicle
Operates 24 hours a day, 7 days a week
Personal Meet & Greet service at the airport by your driver
Fleet consists of 7 luxury Mercedes coaches - Viano or Sprinter models with luggage trailers available (no extra charge)
All vehicles current models and feature deluxe Leather or Holdsworth interiors and seatbelts
Private charters available to all TNQ destinations (prices on application)
All rates quoted are in Australian Dollars and are inclusive of Goods and Services Tax
Rates valid till 31 March 2015