Caloundra - Holidays - Tourism & Travel
Caloundra Is a family holiday paradise with a choice of surfing and calm water beaches, fantastic fishing and an incredible choice of Holiday accommodation. There is a local airport with joy flights available, a local race Course at Courbold Park where you can go and enjoy a day at the races and a fantastic choice of shopping options plus a multitude of cafes and restaurants. The many places to stay range from cabins in caravan parks through to luxury resorts. So your stay at Caloundra can be affordable!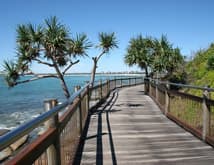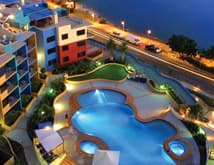 Caloundra lies at the entrance to Moreton bay and just at the northern tip of Bribie Island. On its eastern shore you will find a selection of surf beaches. Kings Beach & Dickie Beach are two of the most popular and are both surrounded by high rise resorts. The passage between Bribie Island and the mainland is called Pumicestone Passage and its northern end runs along Caloundra's shoreline providing a calm water estuary for boating and fishing. It is an ideal location for families with kids as a number of the local resorts have calm water beaches in their front yard. In the nearby hinterland is the famous Australia Zoo which is internationally known as the home of the "Crocodile Hunter"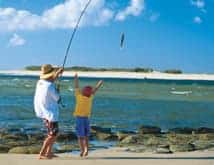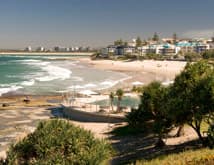 Important Travel Information: