Coolangatta - Travel - Holidays - Tourism
At the very southern end of Queensland's Gold Coast lies Coolangatta. For many holiday makers, this is the entry point for a Gold Coast holiday with an airport just to the north and train terminal just to the south. Generations of Australian families have made Coolangatta one of the counties oldest and most popular beachside holiday destinations. Long before the Gold Coast became famous, Coolangatta was already a household name for a family holiday.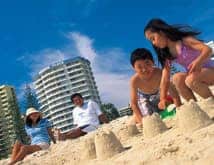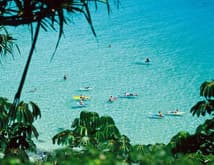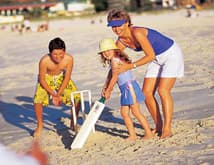 Coolangatta lies on the Queensland, New South Wales border and on the northern banks of the Tweed River. An imaginary line separates Coolangatta from Tweed Heads with each one lying in a different state. This region has so much to offer the holiday maker. The surfing beaches here are legendary with some of the best and most consistant breaks in the country. The Tweed River provides a huge estuary system for boating and fishing and the river entrance provides access to the open sea for diving an whale watching trips.
The hinterland region to the west of Coolangatta is special. Places like Mount Warning and Lamington National Parks provide a majestic mountain region carpeted with rain forests, eucalyyus forests, escarpments, waterfalls and beautiful streams. it is one of Australia's natural masterpieces with many unique species of wildlife and flora within easy reach of the holiday maker. This is paradise for the bushwalker and the nature lover and the ideal place to educate your children about the importance of maintaining the balance of our natural environment.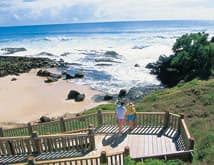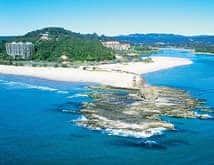 Your local resort or apartment choices are wide and of superb quality. Coolangatta has a huge range of holiday apartments, all within easy reach of the shopping centre, beaches and the river front. In early June each year, Coolangatta rocks with the "Cooly Rocks on" festival. Thousands of baby boomers flock to Coolangatta during this time to enjoy classic rock and roll music and displays of old restored cars from the early rock and roll era. Every bit of accommodation will be booked out so make your travel arrangements early.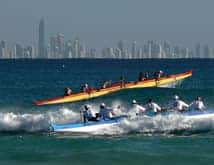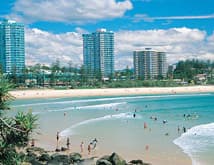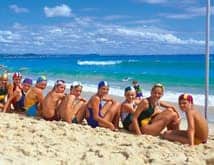 If a holiday destination with history and fun appeals to you, come and spend your next holiday in Coolangatta.
Important Travel Information: