Ferntree Rainforest Lodge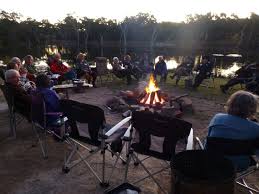 Property Information:
Lot 36 Camelot Close, Cape Tribulation
Ferntree Rainforest Lodge is an environmentally-friendly lodge that's easy on visitors. Set back in the heart of a lush coast rainforest, a short stroll from Cape Tribulation's beach and its famous mangrove boardwalks, Ferntree Rainforest Lodge is superb, affordable tropical getaway.
Ferntree Rainforest Lodge makes the very best of this setting, featuring low pitched buildings that are set harmoniously within the vivid green landscape. The Lodge's magnificent gardens are designed to attract the splendid rainforest creatures. You can witness from your room the operatic display of butterflies and birds unique to this spectacular region.
It would be hard to find a better place to delight, inspire and refresh you.
Property Features:
Two swimming pools
Tour Desk
Facsimile Service
Free Parking
Bicycle Hire
BBQ Facilities
Self Cook Kitchen
Television Room
Babysitting
Cape Tribulation is situated between two World Heritage listed areas - The Daintree Rainforest and The Great Barrier Reef. It is only natural then that the Resort restaurants design their menus to suit their surrounds. A selection of delicious vegetarian meals are also served.
The Cassowary Cafe:
The Cassowary Cafe is situated overlooking the main pool at Ferntree Rainforest Lodge. The Cafe consists of 2 dining huts built into the rainforest along with a main building and outside deck. The tropical style adds to the ambience and wonder of the Lodge itself.
The Cafe is casual, fun and relaxed and open for breakfast, lunch and dinner.
A delicious continental buffet selection is available for breakfast between 6:30am to 9:30am daily.
For dinner, the menu offers a range of pastas, gourmet pizzas, grilled steaks, fish and chicken as well as an extensive salad bar and a "sides" selection. The Cafe is open for dinner from 6pm.
The Bar:
Ferntree Rainforest Lodge has two bars, each by one of the Resort's two pools. Cassowary Cafe Bar is just the right spot to enjoy a pre-dinner drink and the Daintree Bar offers a lively atmosphere with pool table, internet terminals and a juke box - a great place to relax with old friends or make new ones.
Accommodation Information:
Private Rainforest views
Private bathroom with shower
Air conditioning
Balcony
Lounge chair
Iron/Ironing Board
Alarm Clock/ radio
Refrigerator
Extra Blankets in Budget Rooms & Dorms
Air conditioning in all rooms & dorms
Cots available (no extra cost)
Ceiling Fans
Insect Screens
Poolside Rooms:
Poolside rooms provide a resort feel with an upstairs private balcony overlooking the lagoon-style pool. Rooms have a spacious living and sleeping area and ensuite facilities with combined bath and shower. Rooms feature one king bed or two single beds. Additional in-room amenities include a lounge.
Garden Rooms:
Set in the tropical gardens, these rooms are perfect for families. Rooms are comfortable and spacious, containing a separate loft bedroom upstairs that sleeps two children comfortably. The downstairs room features a lounge and verandah deck overlooking the lush gardens. All rooms feature one king and two single beds (quad configurations are also available).
Dormitory Accommodation (available upon request)
Dormitory Accommodation:
Dormitory accommodation with bathroom facilities is also available. There are ten dorms containing two bunk beds and two dorms containing four single beds.