Discovery Coast - Holidays - Tourism & Travel
The Discovery coast of Queensland stretches from Bundaberg and Bargara in the south through to the town of Rockhampton and Yepoon in the north and incorporates the Islands and reefs of the Capricorn section of the Great Barrier Reef stretching from Lady Elliot Island in the south to Heron Island and Great Keppel Island in the north. This section of the coastline has experienced unprecedented growth over the last few years with developers becoming very active and completing several new resort projects which now provide a range of holiday accommodation to suit both the domestic and international holidaymaker.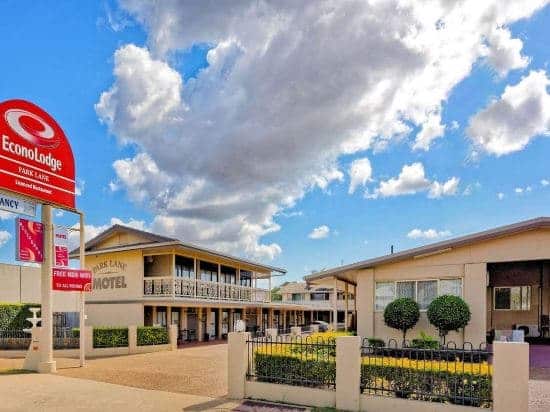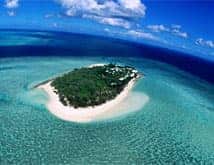 The Capricorn section of the reef is considered by most divers to provide the best diving conditions available. Water clarity generally exceeds 20 meters and it is common for divers to encounter sharks, turtles, large fish and manta rays. There are a multitude of day tours available in the area. Lady Elliot Island can be accessed by air and extended stays are also available at the resort. Day tours by launch or fast catamaran operate regular schedules to Lady Musgrave Island and Lagoon and also Fitzroy reef which is generally considered to be one of the most pristine reefs on the Great Barrier Reef.
Also operating from the town of 1770 is the Larc Tour. This popular tour in an amphibious vehicle accesses the areas on the coastline to the north of the town, visiting the Eurimbula National Park and then moves north to visit the light house on Bustard Head. On the way the tour visits mangrove areas and other beauty spots inaccessible by any other means.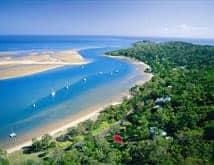 There is also on offering of charter fishing trips and the area is well known as the home of the big one. Day trips as well as extended charters are on offer. The day trip to Lady Musgrave Island is world class. A fast catamaran whisks you to the reef in less than 11/2 hours and the tour includes lunch, snorkelling and a visit to the Island which is also a nesting area for seabirds. This area will remain in your memory for ever with its turquoise waters and coral sand beaches and the diversity of its marine and bird life.
On the mainland the main centre for commerce and accommodation are the Towns of Gladstone and Rockhampton. Yeppoon has a great beach which under the right conditions is the northern most surfing beach on the Australian coastline. Agnes Water and 1770 also has extensive shopping and holiday accommodation which ranges from backpacker hostels through to top of the range resorts.
In this website you will find extensive information about things to do and see on the Discovery Coast. If you need further information please don't hesitate to call one of our helpful consultants on our Australian freecall number 1800 815 378 or send us an email request.