Palace Adventures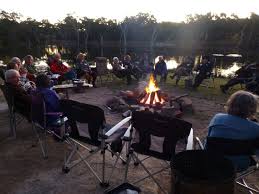 ACCOMMODATION + ADVENTURES
About Fraser Island
Located just off the coast of southern Queensland, Fraser Island is the largest sand island in the world stretching over 123km in length and reaching 25km at its widest point.
Named after shipwreck victim Eliza Fraser, the world heritage sub-tropical Fraser Island has a truly amazing array of natural wonders including beautiful rainforests, pristine lakes, endless surf beaches, immense sand blows, cliffs of coloured sands, crystal clear streams and vast stretches of mangroves.
Explore shipwrecks and ancient Aboriginal sites along with the unique beauty and native wildlife of Fraser Island including dingoes, brumbies (wild horses) echidnas, wallabies and 206 species of birds.
What is the best way to see Fraser? Well... it's completely up to you! Create your own adventure including camping, bush-walking and four wheel driving with Palace Adventures 4 x 4 hire and our 3 day / 2 night Self Drive Camping 4WD Safari!
About Whitsundays
The Whitsundays is a collection of 74 sun-drenched islands off Australia's East coast accessed via Airlie Beach. Mostly uninhabited national parks, each of the islands are unique and spectacularly beautiful. From mountain peaks surrounded by fringing reef and coral systems to tiny sandy cays in crystal blue water to larger islands covered in tropical forests. The Whitsundays is one of those rare and unforgettable places… and a must see on your trip to Oz!
Your choice of Whitsunday adventures is as varied as the islands themselves. Choose to cross the Whitsunday Passage under full sail aboard a traditional tall ship, a high-speed formula one racing yacht or cruise in style aboard a speedy white boat.
As Whitsunday specialists we've compiled a huge range of top quality sailing and motor vessels for you to choose from. And even better you can save money on tours and accommodation by joining a famous Palace Whitsunday/ Fraser Island package.