Everything about the Gold Coast Hinterland - Tourism & Holidays - Travel & Vacations
The hinterland to the north of the Gold Coast is not to be missed. With the awesome Tamborine Mountain surrounded by spectacular national park that protect rare and beautiful native flora and fauna it is a must see for the nature lover or for those just wanting to get away from the hustle and bustle of everyday life. The village type atmosphere promotes a feeling of generosity and inspiration.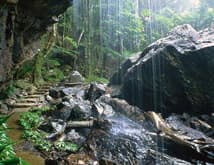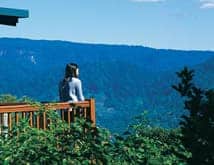 The new and popular wine trail in the Gold Coast Hinterland is ever increasing and collecting medals and awards on the way. The cellar doors and wineries operate from historic homesteads and incorporate tasting and restaurant facilities. All the wineries offer a relaxed setting for their wine tastings and vineyard tours. Throughout the year there are harvest festivals, winemakers dinners, special musical events and visiting chef promotions. If you would like to sample the wines without having the hassle of driving a number of tours are available.
Throughout the Gold Coast there is accommodation aplenty. If you enjoy camping or holidaying in tourist parks, facilities can be found the length of the region. Affordable and luxury rainforest accommodation at self-contained apartments, hotels, resorts, bed and breakfast lodges and health retreats also are available, offering a range of fabulous facilities and services.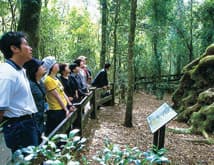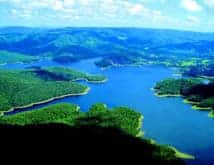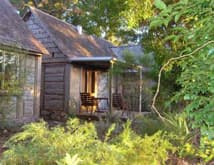 Lamington National Park lets you totally immerse yourself in the rainforest by staying in a guest house or camping at O'Reillys. O'Reillys Rainforest Guesthouse offers the chance to hand-feed brightly coloured native birds or climb up to the rainforest canopy on the popular tree-top boardwalk. At night you can catch a glimpse of nocturnal wildlife.
Binna Burra Mountain Lodge is another tranquil rainforest retreat. Keen bushwalkers are invited to tackle the border trail which connects Binna Burra with O'Reilly's Plateau. One of the best times to see Lamington National Park is after a thunderstorm when torrents of water race over waterfalls and the bushland resounds with the song of native birds. There are more than 160 kilometres of walking tracks to be explored.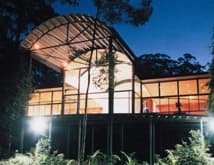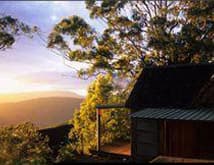 Important Travel Information: