Gold Coast Hinterland Resorts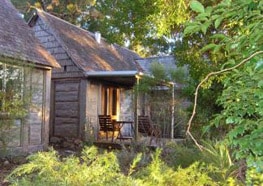 Come to the Gold Coast Hinterland region to experience a true Australian bush style holiday in one of the beautiful resorts located there. This region is only an hour or so to drive inland from the coastal strip. Resorts here have a lot to offer in many different style. Families will love the activities and adventure that can be had at Binna Burra Lodge and not far away is O'Riellys rainforest retreat. Both offer things like sensational bushwalking trails, beautiful mountain scenery and plenty of wildlife. Pethers Mountain Lodge is a beautiful mountain retreat, ideal for couples with luxury accommodation and spectacular surroundings.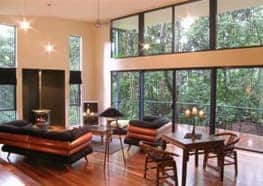 The Gold Coast hinterland has plenty of attractions and activities that you can enjoy within a short distance from your resort. This region is all about getting back to nature and enjoying the great outdoors in a pristine mountain environment. There are multiple Gold Coast Hinterland resorts available to cater for your every need. So while staying in The best local accommodation you are certain to find something that fits your requirements and your holiday will be remembered as one of the most enjoyable.
Gold Coast Hinterland Resort Options: