Hamilton Island Family Accommodation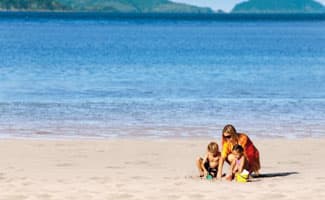 Hamilton Island is a fantastic destination for a family holiday with lots of accommodation suitable for family groups. There are loads of activities to entertain every member of the family and there are often specials and packages on offer to help soften the financial blow. The Whitsunday Holiday Apartments and a number of holiday homes on the island all cater for family groups, where you can do your own cooking to keep the costs down. There is a range of swimming pools on offer, plus at Catseye beach all of the no motorised equipment like canoes, catamarans and kayaks are available free of charge.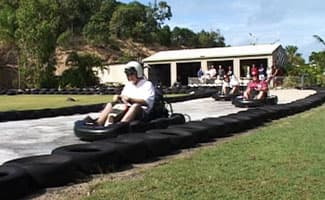 There are plenty of tours available that are suitable for family groups. The Great Barrier Reef is nearby and daily tours run to Reef World where you can snorkel or dive over the reef itself. Lunch is included in the tarrif. Other smaller vessels also operate tours or you can even charter your own boat. Whitehaven Beach is one of the worlds most famous and the 60 ft yacht," Banjo Patterson" takes daily sailing tours to the beach. H2O Charters also run dive and snorkelling trips. There is so much to do that centers around the water on Hamilton Island that the family will be entertained for days.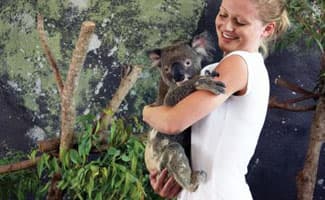 If dad is a golfer, he will be in heaven with the new local golf course now opened on the adjacent Dent Island. This is a Peter Thompson designed course and is designed to test the amateur or professional golfer alike. Its construction, which travels along the ridges and valleys of the island, have had comparisons with the famous Pebble Beach course in the USA. The course is accessed by a regular ferry service from the Hamilton Island resort side.
Dining out on the island is also an option for families with both pizza and fish and chips shops located in the shopping precinct on the marina foreshore. There is also a reasonably priced tavern with excellent steaks and the like. Hamilton Island is also easy to access. Many family groups like to drive to the the region and the island can be accessed by ferry from Airlie beach on the mainland. The island also has its own airport with regular flights from all southern capitals.
If you are looking for some great family accommodation in an island environment, then a Hamilton Island holiday with kids has it all.