Book a Hayman Island Holiday
When you book a Hayman Island holiday you'll receive the ultimate in service and luxury. The accommodation is nothing short of superb and the 2011 rebuild and refurbishment of the island left nothing to chance. From the repolishing of all the marble to the Jamie Dury designed landscaping makeover, and everything in between, the resort is now presented "as new". Come and enjoy a special holiday or arrange your wedding in our gorgeous surroundings.
Hayman Island is famous for its wedding and honeymoon facilities with both chapel and garden settings. Wedding car, hairdressing, floral, day spa, and beauty services are readily available, while the reception locations and services are almost endless. Enjoy a romantic escape with that special someone with the help of our service. Hayman Island is the ultimate place to leave the real world behind and wrap yourself in a cocoon of tropical luxury.
We have the services to cater for a range of events and, with a multitude of rooms fit for royalty, it has never been easier to book. Hayman Island holiday packages are often available with plenty of things to do and see. The selection of restaurants, the range of activities and the ambience of the pool deck and beach areas is the personification of ultimate luxury.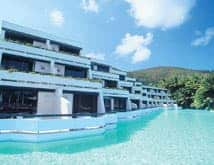 Hayman Island has over an acre of swimming pools with the enormous main pool being accessible by many of the hotel rooms. Attractions and activities include a gym, tennis centre, chip and putt golf course, sailing catamarans and paddle skis as well as shopping and day tours to the Great Barrier Reef or Whitehaven Beach. We are sure that you will create a holiday to remember and look forward to seeing you.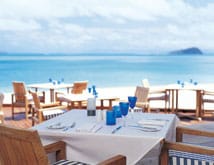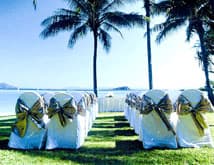 Important Travel Information: