Maldives Resort - Main Beach Apartment Accommodation - 3 Star +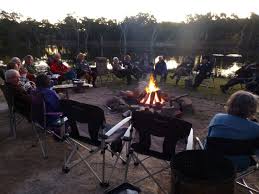 Click to Enlarge
Property Information:
Cnr Woodroffe Ave & Pacific Street, Main Beach, 4217
Just fifty metres from the spectacular surf at Main Beach and only a short walk to café capital of the Gold Coast, Maldives Resort is the ideal Gold Coast accommodation choice as this modern contemporary resort acts as the perfect destination to take advantage of spectacular views overlooking Main Beach and The Spit. Maldives Resort is a 4 star high rise resort offering fully self contained 1 bedroom suites which are air conditioned, feature large balconies, internet access and with Broadwater, ocean and pool views available. With white sandy beaches or the stylish cosmopolitan atmosphere of Tedder Avenue's boutique restaurants, bars and cafés just 50 metres from your doorstep you will find endless enjoyment in discovering them all while indulging in a healthy measure of Gold Coast sun.
With the magnetism that is Surfers Paradise only a short walk away and your tour bookings prepared at the resort you'll find it difficult not to relax. Prepare a casual barbeque within metres of the pools edge, while you relax in the entertaining area surrounded by tropical landscaped gardens. Or for a true dining experience, wander the many shops and restaurants of Tedder Avenue, the restaurant district of Main Beach, to find the perfect meal for the occasion. Take in the Gold Coast sunshine from one of the sun lounges on the covered deck at the pools edge. Or sit back and relax in the spa, followed by a dip in the swimming pool. With 24 hour private internet booths on offer, connecting to the internet has never been easier. Simply purchase an internet card from reception and you'll be ready to surf the net.
Resort Facilities:
Outdoor swimming pool
Covered decks & Sun lounges
Heated spa
Tropical landscaped gardens
BBQ & Entertainment area
Internet Access
On-site management
Two guest lifts
Tour desk
Babysitting available
Free undercover security parking
Guest laundry
Maldives Body Salon:
For those that are wishing to experience the fabulous, relaxing and therapeutic benefits of massage, Maldives Body Salon has customised treatments that will leave you feeling totally at peace and ease. Maldives Body Salon offers a variety of different treatments including massage and facials and with the wide choice of services available you will be sure to find a treatment that is just right for you.
Their unique signature treatments will encourage your bodies own natural healing ability by assisting to restore normal function to the nervous system and uses a range of techniques to ease fatigue, soothe soreness and release tension to revive your body and lift your spirits. They use AHAVA Beauty and Spa products which are sourced exclusively from the Dead Sea and contain 23 minerals which will hydrate, revitalise and nourish your skin leaving you feeling refreshed and alive, adding to the unique experience you will receive from the Maldives Body Salon.
Accommodation Information:
Air conditioning
Cable TV
Full kitchen
Laundry facilities
Ironing Equipment
Large balconies
Broadwater, ocean or pool views
Maldives Resort offers modern contemporary 1 bedroom self contained suites with spectacular Pacific Ocean, Southport Spit and pool views. One Bedroom Suites are available in one queen or two single beds. Although the rooms are not large they are in no way cramped, the design has been well planned so most of the furniture is located in places that will not be a hindrance. The spectacular views complement the quality of the rooms and the relaxed atmosphere allows for a memorable stay.