Heron Eiland
Heron Eiland is gevestigd op het Great Barrier Reef en is beroemd als een exclusief natuurlijk wonderland – een waar koraalrif. Het eiland ligt 72 kilometers noord-oostelijk van de kust van Gladstone, Centraal Queensland.
Sommige van de fijnste rif duiken kunnen langs Heron worden gemaakt, er is een keus van fantastische plaatsen die enkel een paar minuten van het strand zijn. Doe een geleide toer of eiland wandeling om meer over Heron Eiland en het Great Barrier Reef te leren met zijn zeldzame schildpadden en vogelbroedplaatsen. Snorkel van het strand en kom in aanraking met een reusachtige verscheidenheid van mariene leven die enkel onder de oppervlakte liggen. Geniet van een dagreis om een rustig, onbevangen koraalrif te onderzoeken of breng de dag door bij het zwembad.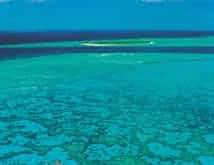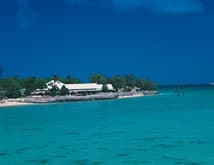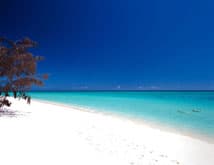 Het is wat u niet rond Heron Eiland ziet dat het toevluchtsoord zo fantastisch maakt. Er zijn geen gebouwen boven de boomlijn en ook geen dagtrippers te zien. De rif ervaring op Heron is uitsluitend voor de toevluchts gasten, een unieke ervaring die weinig andere toevluchtsoorden in de wereld kunnen aanbieden. Er is een ontspannen eiland lifestyle die Heron van de rest scheid, een modern nonchalant toevluchts atmosfeer. Hier de nadruk is op het verkennen en het ontdekken van de natuurlijke attracties die Heron rond de wereld beroemd heeft gemaakt.
Voor de vakantiemaker Heron Eiland biedt vele activiteiten aan zoals geleide eiland en reef wandelingen, semi-onderzeeër cruises en privé strand picknicks. Een verbazend assortiment van dieren en vogels kunnen het hele jaar door worden ontdekt, zoals de verrukkelijke Groene en Dikkoppige Schildpadden. Heron Eiland is ook wereldberoemd voor zijn fantastisch scubaduiken en snorkelen. Ervaar Australisch beste duik plekken - meer dan 30 duik plaatsen zijn beschikbaar, waarvan de helft slechts 15 minuten van het strand zijn.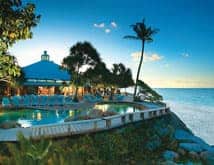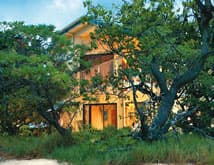 Heron Eiland is een onverwachte schat een Nationaal Park binnen een Mariene Nationaal Park en een wereldberoemd toevluchtsoord voor duikers. Bezoek het vandaag!
Als u meer information nodig heeft, dan kunt u Andrea bereiken via email: [email protected] of per telefoon op: +61 7 4128 6607.