Broadbeach
Broadbeach is mogelijke één van de beste plaatsen in de Gold Coast, waar u alles kunt doen! Een combinatie van mooie accommodaties, winkel plazas en de stranden zijn de belangrijkste ingrediënten om uw vakantie onvergetelijk te maken.
Uw Perfecte vakantie begint bij het strand: uitgestrekt op het zand de zon genieten, terwijl de kinderen in het water spelen; of misschien ontspannen bij het zwembad, bij één van de mooie accommodatie opties, zoals Breakfree Savannah Resort.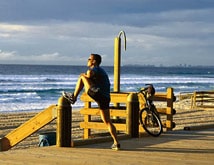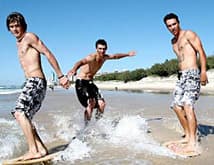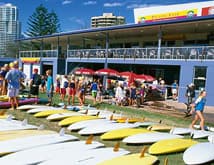 Wanneer u besluit dat het tijd is de straten te betreden en zien wat de winkel centra's aanbieden, zult u Broadbeach Mall, Pacific Fair, Oasis Shopping centre and Niecon plaza ontdekken allen hebben uitstekende winkel opties. U kunt zelfs een massage, manicure organiseren of naar de bioscoop gaan.
Dan is het op naar het nachtleven waar een verscheidenheid van nightclubs de straten overnemen, u kunt dan de nacht door dansen of misschien uw geluk bij Jupiter Casino proberen.
Er is geen kwestie hoe u uw vakantie voorstelt, Broadbeach heeft alles... en veel meer...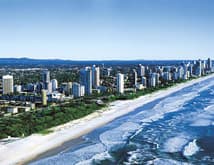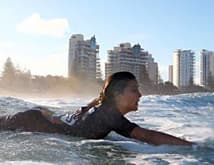 Als u meer information nodig heeft, dan kunt u Andrea bereiken via email: [email protected] of per telefoon op: +61 7 4128 6607.