Gold Coast Achterland
Het achterland in het noorden van de Gold Coast moet niet worden gemist. Met de fantastische Tamborine berg omgeven door een spectaculair nationaal park die zeldzame en mooie inheemse flora en fauna beschermt, het is een must voor de natuur liefhebber of voor diegene die enkel weg van het dagelijkse leven willen zijn. Het dorp atmosfeer moedigd een gevoel van grootmoedigheid en inspiratie aan.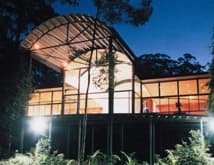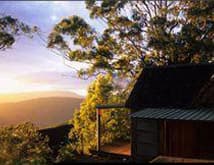 De nieuwe en populaire wijn spoor in het achterland wordt steeds groter en krijgt meer en meer medailles en onderscheidingen. De kelder deuren en wijnmakerijen werken van historische woonstees en hebben proeven en restaurant faciliteiten. Alle wijnmakerijen bieden een ontspannende omgeving voor hun wijn proeven en wijngaard dagtochten. Door het hele jaar zijn er oogst festivals, winemakers diners, speciale muzikale gebeurtenissen en chefs bezoeken reclame acties. Er zijn een aantal dagtochten beschikbaar als u de wijnen wilt bemonsteren zonder zelf rond te rijden.
Er zijn vele accommodaties. Als u van kamperen geniet of in toeristenpark wilt blijven, zijn er genoeg faciliteiten langs de lengte van het gebied om van te kiezen. Budget en luxe accommodaties bij vakantie flats, hotels, toevluchten, B & B's en de gezondheids toevluchtsoorden zijn ook beschikbaar en bieden een assortiment van fantastische faciliteiten en diensten aan.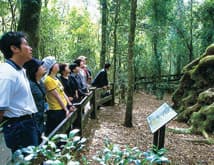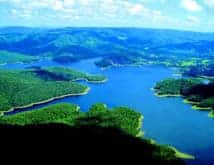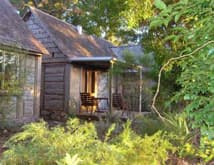 Als u de natuur wilt beleven kunt u in Lamington Nationale Park in het regenwoud in een gasthuis of kamperen bij O'Reillys verblijven. O'Reillys Rainforest Guesthouse geeft de kans om helder gekleurde inheemse vogels bij hand te voeren of klim tot de regenwoud bedekking op de populaire tree-top boardwalk. Bij duisternis kunt u een vluchtige blik van de nachtelijke dieren vangen.
Binna Burra Mountain Lodge is een andere rustige regenwoud toevlucht. bushwalkers worden uitgenodigd om de grenssleep die Binna Burra aan de Plateau O'Reilly's verbindt aan te pakken. De beste tijden om het nationaal park te zien is vlak na een onweersbui wanneer de bergstromen over de rotsen storten en het bos levendig is met inheemse dieren. Er zijn meer dan 160 kilometers wandel paden.