Surfers Paradise
Dit is waar de actie, opwinding, 24 uur amusement, de glitz en de betovering van Surfers Paradise gebeurt het is slechts meters vanaf het gouden zand van de gepatrouilleerde stranden die 70 kilometers uitrekken. Winkelen is een noodzaak wanneer u het centrale Gold Coast & Surfers Paradise bezoekt. Het hart van de Gold Coast heeft de reputatie als één van de beste plaatsen om Australische en ingevoerde kleding labels te vinden. Alle belangrijke labels hebben verkooppunten in het gebied - internationale boutiques op hun best!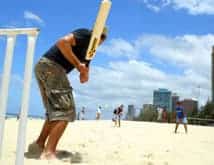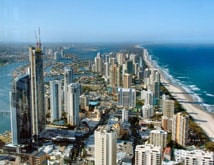 Sea World vertoond mariene leven terwijl het ook verscheidene ritten, shows en attracties aanbied. Gevestigd bij The Spit deze attractie is absoluut een grote dag uit! Terwijl enkel verder langs de kust in Broadbeach hier is Queenslands grootste winkel centrum Pacific Fair. Geniet van het centrums internationale detailhandelaars, beplanten wandelpaden en restaurants langs de oever. Broadbeach winkelgebied huisd een 100-jaar-oude draaimolen en tijdens de warmere maanden, is er een magische Lantaarn markt met werken door kunstenaars.
De Gold Coast huisd een reusachtige variatie van eet plaatsen, van strand cafés en elegante restaurants tot charmante theehuizen in het mooie achterland. Ervaar het beste dat Australië in het dineren, nachtleven en amusement aanbied wanneer u het Gold Coast bezoekt. Surfers Paradise is bekent als het feest centrum van Australië met een overvloedige levering van nightclubs en intieme barren. Voor het magische van de theater, concerten, ballet en musicals, ga naar het Gold Coast Arts Centrum in Bundall. Het grootste regionale gebouw van de dramatische kunst in Australië.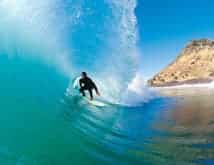 Gebeurtenissen zijn in overvloed langs de Gold Coast met vuurwerk, feesten, festivals en sport evenementen zijn allen op de amusement kalender. U kunt buiten sportieve carnivals ervaren, toernooien, de wedstrijd ontmoeting en regattas, zie de werelds beste atleten, sport beroemdheden, plus miljoen-dollar boot en autovertoningen bij internationale gebeurtenissen.
Bij de Gold Coast accommodaties ervaart u de mooiste stranden in de wereld. Met de goude stranden en de fantastische surf slaagt de schoonheid er in om bezoekers en zowel de bewoners te verbazen. Strand volleybal competities bieden pret voor alle leeftijden aan, terwijl dichtbij de cafés en winkels maken het makkelijk om even te pauzeren met een ijsje of een koude drank. Iedere vrijdag is er een nachtmarkt opgezet bij het strand van Surfers Paradise waar u kwaliteits ambachten en geschenken kunt vinden.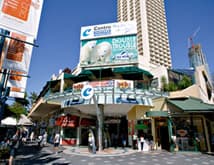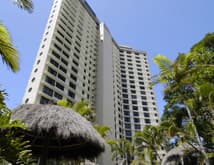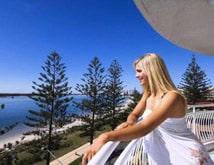 Als u meer information nodig heeft, dan kunt u Andrea bereiken via email: [email protected] of per telefoon op: +61 7 4128 6607.