Maroochydore
Maroochydore is een mooie vakantie stad die centraal bij het mooie Maroochy gebied ligt langs de Sunshine Coast, Queensland. Maroochydore is een perfecte plaats, gesitueerd bij de kruispunt tussen de oceaan en de Maroochy rivier.
Het Graafschap van Maroochy huisd enkel van de bekendste stranden van Australië met inbegrip van Mooloolaba, Alexandra Headland, Coolum en Maroochydore. Deze worden geflankeerd door de Blackall Ranges die zijn schilderachtige dorpen Montville, Flaxton en Mapleton.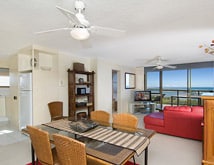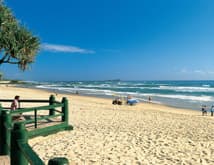 Maroochydore is het hoofd commercieel gebied van de Sunshine Coast, maar heeft toch de charme van een kuststad. Maroochydore heeft een grote verscheidenheid van kleine boutiques en buitengewone restaurants, evenals enkel van de grootste winkel centra's van de Sunshine Coast, The Big Top Winkel Centrum en de Sunshine Plaza hebben beiden een variatie van winkels en eet verkooppunten.
Het is het geografisch centrum van de Sunshine Coast, Maroochydore biedt een mengsel van surf stranden en de kalme wateren van de Rivier Maroochy aan en de zuidelijke oever vormt een vrijwel ongebroken streek van parklanden en picknick plekken. De beschikbaarheid van de oceaan maakt dit stad ideal voor roeisport, vissen en aquatisch tijdsverdrijf zoals het surfen en jet skiën. Maroochydore is een trefpunt van belangrijke surf sport carnivals. Het is een fantastisch centraal basis voor het verkennen van de kust attracties met de auto, bus of openbaar vervoer.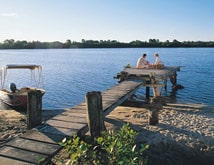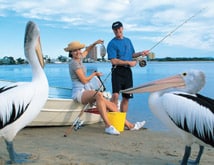 Als u meer information nodig heeft, dan kunt u Andrea bereiken via email: [email protected] of per telefoon op: +61 7 4128 6607.