Noosa
Noosa is één van de iconen van vakantie bestemmingen in Queensland. De accommodaties van Noosa varieren zich van budget accommodaties door tot luxetoevluchtsoorden en heeft een wijd assortiment van bezittingen met inbegrip van hotels, flats, toevluchten en motels. De accommodaties van Noosa wordt gerangschikt onder de fijnste in Queensland.
Noosa vakantieverblijven verspreiden zich door Noosa en Noosaville met een aantal van de populairste in Noosa uitgespreid in Hastings Street en bij Noosa Sound door naar Noosaville en Tewantin. Er is een reusachtige keus van flats om van te kiezen met dergelijke bezittingen zoals Sheraton Noosa Resort, French Quarter Resort, Hotel Laguna, South Pacific Resort, The Emerald Resort en Noosa Blue Resort die onder de meest gezochte zijn.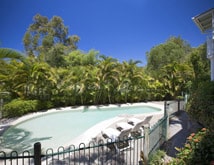 De vakantie in Noosa wordt verhoogd door de vele attracties om de vakantiemaker bezig te houden. Van de wereld bekende stranden van de Sunshine Coast naar het Noosa achterland met inbegrip van dagtrips naar de prachtige Australian Zoo van Steve Irwins evenals Underwater World bij Mooloolaba en de wereld bekende Eumundi markten.
Uw Noosa vakantie zal door de goede accommodaties, de attracties, samen met fijne restaurants, winkels, zonnen bij het strand of rond het zwembad, en over het algemeen ontspannend op een balkon dat Noosa's beroemde landschap overziet worden herinnerd.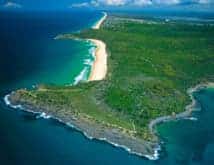 Vele Noosa aanbiedingen en vakantie verblijvingen zijn beschikbaar bij deze website. Aarzel niet om ons bureau te bellen als u in Australië bent op ons freecall nummer 1800.815378 of email ons voor elke van uw vakantie vragen.
Als u meer information nodig heeft, dan kunt u Andrea bereiken via email: [email protected] of per telefoon op: +61 7 4128 6607.