Dunk Eiland
Dunk Eiland ligt ter zuiden van Cairns in mooi tropisch Noord-Queensland. Met exclusieve regenwouden, wijde goude stranden en bloeiende tropische tuinen, alles over Dunk Eiland zegt schoonheid, eenvoudige stijl en puur plezier. Het Eiland heeft in de loop van de jaren de naam - mooiste tropische regenwoud eiland van Australië gekregen. Dit eiland van sereniteit biedt een verbazende verscheidenheid van activiteiten, faciliteiten en ervaringen aan. Dunk Eiland werd ' Coonanglebah ' genoemd door de eerste inwoners - het eiland van Vrede en Overvloed. Tot heden daag heeft Dunk Eiland deze naam.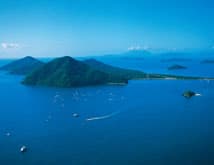 Met vele verschillende activiteiten om van te kiezen, is het beslist moeilijk om te weten waar te beginnen. U kunt de dag beginnen met een regenwoud wandeling en geniet van de spectaculaire uitzicht van de top van Mount Kootaloo, of doe een toer om het eiland op een Jet Ski, onderweg stoppen om te snorkelen over de bommies bij het Naturalist Strand. Tijdens lunch kunt u de middag vooruit plannen.
En dat is enkel een dag op Dunk Eiland. Er is nog een overvloed aan dingen te doen en bezoeken zoals het Great Barrier Reef, een bezoek bij de "Artists Colonie", paardrijden op het strand, en een beetje vissen! Het belangrijkste is de ontspannings tijd dat de eiland toevlucht met hun massage centra, dag spas en restaurants kan voorzien. Dunk Eiland is ook een van de best bekende eilanden die voor kinderen tussen 6 en 12 jaar oud zorgen.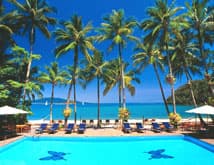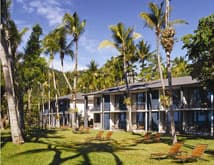 Dunk Eiland heeft een assortiment van restaurants en eterijen die uw stemming aanpassen. Het Beachcomber restaurant verzorgt mensen die naar à la carte hunkeren. Dan is er de EJ'S on the Deck, een eiland favoriet. En BB's on the Beach is voor een ontspannende avond dineren.
Als u meer information nodig heeft, dan kunt u Andrea bereiken via email: [email protected] per telefoon op: +61 7 4128 6607.