Groen Eiland
Een eiland dat ook in een van het Werelds Natuurlijk Wonders ligt, het Great Barrier Reef, is het spectaculaire Green Eiland. Een klein koraalrif, Green Eiland is een van de belangrijkste erfenis plaatsen van Australië en hier huisd ook een toevlucht. Algemeen beschouwd als een van de meest milieu toeristen ontwikkelde plaats in de wereld, het is ook de enige vijf sterren toevluchtsoord in Tropisch Noord-Queensland dat op een ware koraalrif ligt.
Met enkel 46 luxe bungalows, een van de mooie dingen dat het eiland toevluchtsoord heeft zijn de unieke rif en regenwoud omgevingen. Green eiland is het enige koraal eiland in het Great Barrier Reef dat een regenwoud heeft. Hier zult u een intiem toevlucht ontdekken, verstopt in het regenwoud en afgezonderd van de rest van het eiland en dagbezoekers.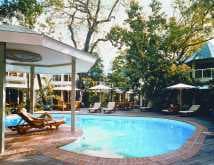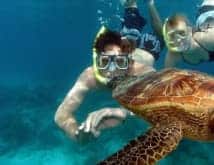 Green Eiland huisd 126 inheemse plant soorten, een talloos aantal soorten vogels en omringd door prachtige koraal tuinen. Een echte koraalrif, Green Eiland is rond 6000 jaar oud en is door een opeenhoping van zand neerslagen, dier en koraal stortingen tot boven de zee niveau gevormd. Het is 15 hectaren groot en het duurt 45 minuten om rond het eiland te wandelen.
De tropische eilanden van Queensland zijn meer dan harmonische, ontspannende en schoonheids toevluchts oorden; zij verstrekken ook verschillende landschappen, activiteiten en luxe. Hoofdzakelijk, er is een eiland voor iedere smaak, behoefte en wens. Er is een grote verscheidenheid van activiteiten en dingen te doen tijdens uw verblijf op Green Eiland zoals duik toers rond het rif, snorkelen, geleide regenwoud uitstapjes, in werkelijkheid alles dat u maar kunt bedenken!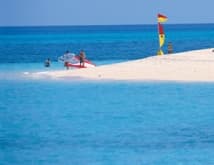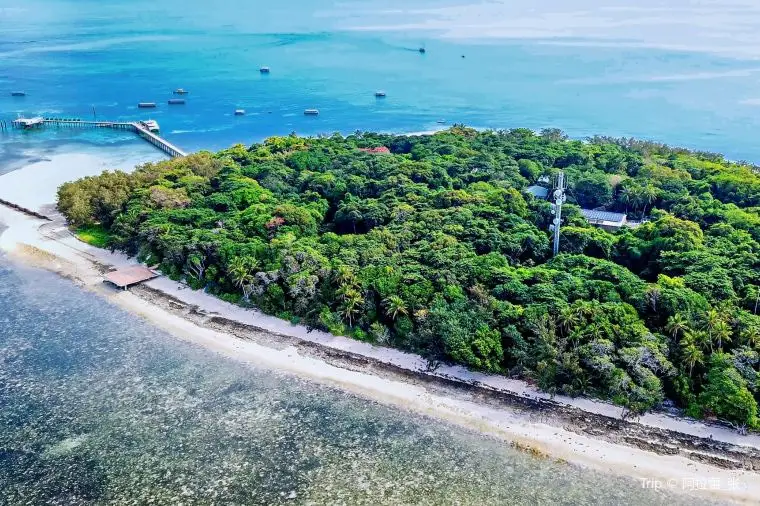 Het is een van de weinige ware koraal eilanden die kunnen bezocht worden en terecht populair is. Onder de omringde zee zijn vissen en het mariene leven die u uren lang zult fascineren. Of u kunt door het weelderige koele regenwoud wandelen, luieren op het witte koraal zand of bij het zwembad waar u kunt ontspannen in de wereld klasse faciliteiten van het toevluchtsoord. Of u een halve of volledige dag op Green Eiland doorbrengt, u zult een avontuur in tegenstelling tot geen andere ervaren.
Als u meer information nodig heeft, dan kunt u Andrea bereiken via email: [email protected] of per telefoon op: +61 7 4128 6607.