Magnetic Eiland
Magnetic Eiland is enkel van de kust van Townsville en heeft de grootste Koala kolonie in Australië. Het Nationale Park op Magnetic Eiland heeft vele soorten dieren. Het eiland heeft vele nauwe baaien en havens met een overvloed aan verlaten stranden die gelieft zijn bij mensen die zeilen en toeristen. De heuvels en het landschap worden versierd met graniet keien en rots vormingen. Magnetic Eiland aanpassingen strekt zich backpackers door tot vakantie huizen en luxe toevluchten.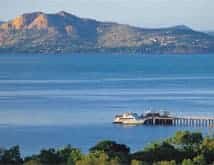 Vakantie flats en toevluchtsoorden zijn rond het eiland verspreid en regelmatig gaan de veerboot diensten voor zowel toeristen als voertuigen van Townsville naar het eiland. De populairste aanpassingen op het eiland zijn Magnetic International Resort en Nelly Bay Island Leisure Resort.
Uw eiland vakantie zal een mooie herinnering zijn door hun uitstekende accommodaties, fantastische stranden, de baaien, de dieren en de prachtige vakantie atmosfeer die het hele jaar bestaat. Magnetic Eiland is een bestemming als geen ander en moet door iedere reiziger gezien worden. Het eiland bied een mooie Queensland vakantie aan voor de hele familie.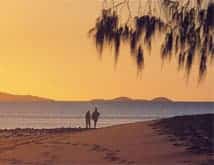 Er zijn vele vakantie accommodaties en aanbiedingen beschikbaar op Magnetic Eiland op dit website. Aarzelt u niet om ons op te bellen als u in Australië bent, ons freecall nummer 1800 815 378 of emailt u ons uw vraag die u heeft over uw Cairns vakantie.
Als u meer information nodig heeft, dan kunt u Andrea bereiken via email: [email protected] of per telefoon op: +61 7 4128 6607.