Mission Beach
Mission Beach is bekend als een van de populairste vakantie bestemming in het verre Noord-Queensland. Het is gevestigd ter zuiden van Cairns ongeveer een uur met een auto, Mission Beach is waar het regenwoud de zee ontmoet. Dit gebied wordt door regenwouden omringd, hier zijn de zeldzame Cassowary, en de stranden zijn de hele wereld erkend voor hun milieu belang. Mission Beach is de plaast om de overvaart te maken naar de eilanden van Dunk Eiland en Bedarra Eiland.
De accommodaties van Mission Beach reikt van backpacker en budget door tot de luxe toevluchtsoorden en heeft een groot variatie van hotels, flats, motels en vakantie huizen bij Bingal Bay en op Bedarra Eiland. De wijde keus van accommodaties zullen ervoor zorgen dat uw vakantie in Mission Beach onvergetelijk is.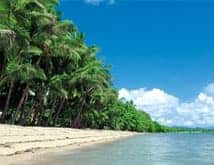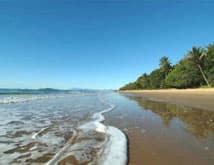 De vakantie flats en toevluchtsoorden zijn langs het strand verspreid. Uitstapjes en toeren naar het Great Barrier Reef en de eiland toevluchtsoorden vertrekken dagelijks. Een aantal van de populairste accommodaties in het gebied van Mission Beach zijn de The Horizon Resort en de Eco Village Mission Beach.
Uw vakantie in Mission Beach zal overgetelijk zijn door de merkwaardige accommodaties, de mooie stranden, de dieren in het regenwoud, de toevluchtsoorden samen met de fijne restaurants, winkels, het zonnen of over het algemeen het ontspannen in dit tropisch strand atmosfeer.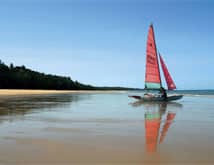 Vele verzorgingen en aanbiedingen zijn beschikbaar in dit website. Aarzelt u niet om ons op te bellen als u in Australië bent, ons freecall nummer 1800 815 378 of emailt u ons uw vraag die u heeft over Mission Beach.
Als u meer information nodig heeft, dan kunt u Andrea bereiken via email: [email protected] of per telefoon op: +61 7 4128 6607.