Orpheus Eiland
Een vakantie op Orpheus Eiland begint zodra u in het zee vliegtuig in Townsville stapt, deze vliegt over de mooie blauwe wateren en betoverende eilanden die in de koraal zee liggen. Bij aankomst op het kalme strand wordt u met een warm onthaal ontmoet en krijgt u een koele fruit cocktail in de salon. Het eiland kan niet door dagbezoekers worden bereikt, het is een privé toevluchtsoord voor 42 gasten. U zult hier geen televisies, telefoons, nacht clubs, of kinderen onder de leeftijd van 15 jaar vinden.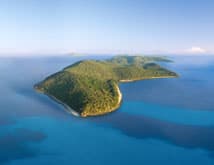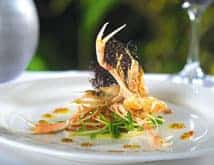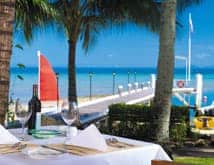 Ingesloten door weelderige tropische planten en ongerepte zand baaien, Orpheus zit genestelt tussen de complexe koraal riffen, deze maken dit onaangeroerde paradijs een perfecte toevlucht, en wordt omringd door zeven stranden en een Nationaal Park.
Dit buitengewoon oord heeft verschillende activiteiten voor alle bezoekers. De gasten hebben de optie het eiland te verkennen, en ontspannen op uw eigen privé strand. Snorkelen kan ook bij Orpheus Eiland gedaan worden met opmerkelijk ontmoetingen van het aquatische leven.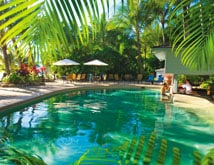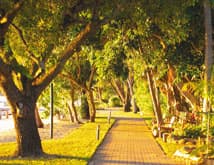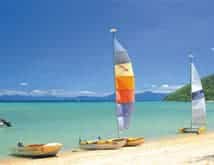 Dienstregeling - Dagelijkse diensten van Townsville naar Orpheus duren 30 minuten, twee keer per week diensten van Cairns naar Orpheus duren ieder 60 minuten, de overdracht kosten zijn van toepassing. Overdrachten en prijzen van andere eilanden en havens zijn beschikbaar op verzoek.
Als u meer information nodig heeft, dan kunt u Andrea bereiken via email: [email protected] of per telefoon op: +61 7 4128 6607.