Whitsundays
De Whitsunday eilanden hebben de populairste vakantie accommodaties en zeilopties, van Tropisch Noord Queensland tot Zuid-Oost Queensland, en is een van de bekendste vakanties bestemmingen. Enkel in Queensland vindt u een fantastisch assortiment van eiland toevluchtsoorden voor iedere leeftijd, smaak en budget. De Whitsundays varieren van budget, tot enige van Australisch wereld beste 5 sterren toevluchtsoorden.
Sommige van de populairste eiland toevluchtsoorden zijn Hamilton Eiland, Hayman Eiland, Daydream Eiland, de Club Crocodile op Long Eiland en de South Molle Eiland. Er is een groot assortiment van accommodaties beschikbaar. Op het vasteland zijn motels, hotels, appartementen en jeugdherbergen in overvloed. In dit gebied zijn Mackay, Airlie Beach, Cannonvale en Proserpine.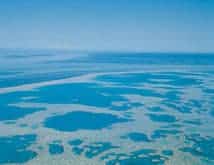 Het Whitsunday gebied heeft ongeveer 74 eilanden en deze zijn beschermd tussen het Great Barrier Reef en het Australische vasteland. Meeste Whitsunday eilanden hebben baaien, inhammen en mooie stranden, deze plaatsen zijn ideaal om met uw gehuurde jacht of zeilboot te ontdekken en bezichtigen. Zeilen in de Whitsundays is als een vakantie in paradijs. De jacht huren industrie is goed georganiseerd en verzorgd de gelegenheid om een jacht met moter of zeilen te charteren, zelfs voor de beginner. Er zijn vele lokale bedrijven die van beide Airlie Beach en Hamilton Eiland charter boten verzorgen. Deze zijn Whitsunday Rent-A-Yacht, Sunsail, Queensland Yacht Charters, Whitsunday Private Yacht Charters en Charter Yacht Australia.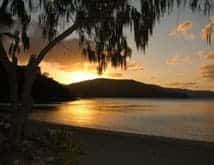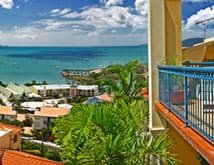 Airlie Beach op het vasteland dient als een basis voor de ontelbare aktiviteiten. Deze stad is het middelpunt voor internationale toeristen die in dit gebied willen zeilen of duiken. Vele dag zeilen, meerdere dagen zeilen en duik reizen zijn verkrijgbaar. Deze bedrijven zijn Prosail, Fantasea Cruises en Ozsail. Aarzel u niet om ons kantoor op te bellen indien u in Australië bent op ons freecall nummer 1800 815 378 of e-mail ons uw vakantie vragen.
Als u meer information nodig heeft, dan kunt u Andrea bereiken via email: [email protected] of per telefoon op: +61 7 4128 6607.