Brampton Eiland
Gesitueerd aan de voet van de wereld beroemde Whitsunday Eiland Passage. Brampton Eiland is de ideale ontsnapping voor paren die een romantische toevlucht zoeken. Dit grote en mooie Nationaal Park Eiland wordt omringd door heldere wateren, twaalf mooie stranden, koraal tuinen en een series van Nationaal Park wandel paden, iedere bied een spectaculaire uitzicht of het perfecte privé strand voor een picknick.
Brampton Eilands toevluchtsoord heeft minder kamers dan vele andere dichtbij gelegen toevluchtsoorden, en zonder dagtrippers om de vrede en rust te onderbreken; u zult ongetwijfeld een speciale plaats voor u en uw partner vinden om echt samen te zijn. Brampton is als u pret, beloning, romance, avontuur of pure ontsnapping wilt beleven.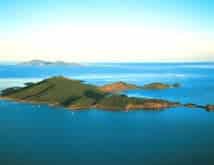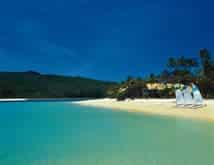 Brampton heeft twaalf mooie stranden, met zeven die gemakkelijk toegankelijk zijn via het Nationaal Park wandel paden. Enkel van de kust zijn vele riffen die het eiland omringen en waar u een ongelooflijke groep van mariene leven en zachte en harde koralen kunt ontdekken. Er is ook een grote variatie van activiteiten op Brampton zoals - dagreizen, water sport, duiken, strand pret die u tijdens uw verblijf op het eiland kunt ondernemen.
Brampton heeft zijn eigen ritme en er zijn activiteiten bij elk denkbaar tempo - van snelle en razende watersporten en hart stoppende sport activiteiten, tot het ontspannen bij het zwembad of het genieten van een van de verjongende massage. Terwijl de zon onder gaat, gaat de pret verder en wij nodigen u uit om in de levendige atmosfeer van hun thema nachten en de amusementen te betreden.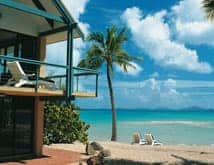 Het team van Brampton Eiland is verrukt om u bij uw dag plannen en activiteiten te helpen. Het is uw keus om alles te doen of helemaal niets.
Als u meer information nodig heeft, dan kunt u Andrea bereiken via email: [email protected] of per telefoon op: +61 7 4128 6607.