Hayman Eiland
Hayman Eiland is de ideale bestemming voor uw vakantie, bruiloft, huwelijks reis of conferentie. Hayman is een van de voornaamste hotels in de wereld en het meest populaire vijf sterren bestemming in Australië«. Het is gevestigd langs de kust van Queensland in de beroemde Whitsunday eilanden, het is gemakkelijk te bereiken met een vliegtuig naar Hamilton Eiland luchthaven en dan met een helikopter of de overdracht van de luxe lancering of vlieg naar de luchthaven van Proserpine en dan met een helikopter of lancerings verbinding van Shute Haven naar het eiland.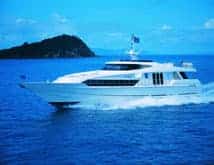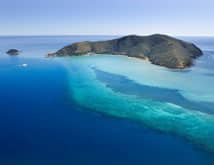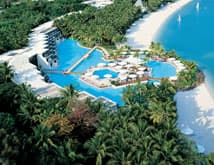 Het toevluchtsoord heeft enkel van de fijnste accommodatie beschikbaar. De kamers zijn de Palm Superior, Beach front, Pool deluxe, Pool suite, Retreat room, Lagoon Superior en Lagoon suites. Hayman heeft ook fantastische zwembad opties van alle Great Barrier Reef eilanden. Bijna iedere kamer overziet dit massieve gebied dat ook een bar en ontspannings gebieden heeft en zich ook bij het strand en watersport gebied aansluit.
Hayman Eiland is beroemd voor zijn bruiloft en huwelijksreis faciliteiten. Het verblijven op Hayman zal uw bruiloft een totaal onvergetelijke ervaring maken. Alles met inbegrip van het gebruik van de prachtige kapel kan voor u worden georganiseerd. De conferenties zijn ook een specialiteit op Hayman en het heeft een wijd assortiment van faciliteiten beschikbaar.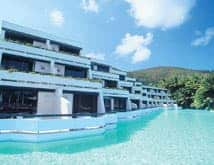 Wanneer u op Hayman verblijft zijn er vele gratis activiteiten beschikbaar. Deze zijn paddle skiën, 9 hole putting green, tafel tennis, snorkelen, verlichte tennisbanen, biljart kamer, speel ruimte, hobbycat zeilen, squash banen, buiten Jacuzzi, bibliotheek, windsurfen, wandel paden, een bioskoop en geleide toevlucht toers. Andere activiteiten die een last oplopen zijn water opblaasbare ritten, water skiën, tennis lessen, picknicks, yoga, watervliegtuig reizen, jacht charteren, roeiboot huur, boogschieten, water aerobics, helikopter reizen, rif vissen tours, volledige PADI duiken faciliteiten met instructeurs en alle materiaal en van het Whitehaven Beach dagtochten.
Hayman Eiland heeft ook een aantal fijne restaurants. La Fontaine kenmerkt een klassiek Franse kookstijl in elegante omgeving, Het Oosters restaurant kenmerkt een exotisch Aziatische kookstijl die ter midden van traditionele Japanse tuinen wordt geplaatst, La Trattoria kenmerkt het nonchalante al fresco Italiaanse en Mediterraanse dineren, Azure restaurant heeft de hele dag nonchalant dineren. De Lounge bar en het zwembad bar bieden een unieke plaats om te zitten en ontspannen aan terwijl u een daiquiri of degelijke geniet. Er zijn ook andere faciliteiten met inbegrip van winkels, bloemist, medisch centrum, haar, schoonheid en massage diensten, de foto ontwikkelings diensten en dan niet te vergeten de accommodatie van het Hayman Eiland. Uw vakantie naar Hayman Eiland kan door een van ons behulpzaam personeel worden geboekt, u kunt ons emailen of u kunt ons Australische Freecall nummer 1800 815 378 bellen.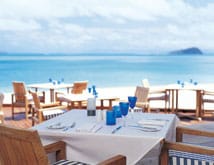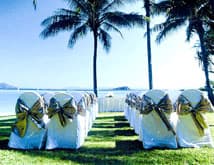 Als u meer information nodig heeft, dan kunt u Andrea bereiken via email: [email protected] of per telefoon op: +61 7 4128 6607.