Long Eiland
Long Eiland is een van de mooiste in de Whitsundays. Het eiland is een nationaal park met 20 kilometers prachtige wandel paden verspreid over het eiland, die tot mooie afgezonderde stranden en dichte struik gebieden leiden.
Er zijn drie bekende toevluchtsoorden op het eiland die perfecte kalmte aan een klein aantal gasten biedt die hun bezigge leven willen ontsnappen. Ontspan onder de palmbomen op het witte strand of houdt u bezig met waterskiën, parazeilen, eiland hoppen, toeren, tennissen of onderzoek de twintig kilometers struik paden op Long Eiland.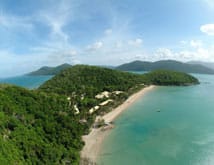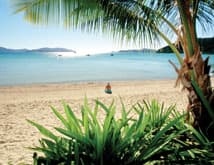 Paradise Bay, gevestigd op het zuidelijk einde van Long Eiland is ontoegankelijk tot dagbezoekers en het verzorgt een maximum van twintig gasten. De gasten hebben de kans om de omgeving per jacht te onderzoeken, dolfijnen, schildpadden, honderden soorten vogels en tropische vissen, goannas en wallabies te zien.
Palm en Happy Bay zijn de meest dichtbij gelegen veilige anker plaatsen bij Shute Harbour en daarom een populaire plek voor jachten.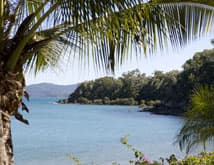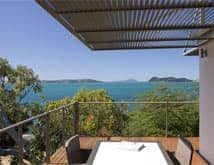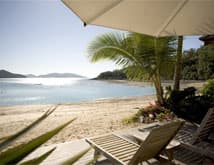 U kunt direct vanuit de meeste Australische steden vliegen en dan op het nabijgelegen luchthaven van Hamilton Eiland landen, dan een overdracht per veerboot of watertaxieen naar Long Eiland. Of u kunt naar Proserpine vliegen, de luchthaven van de Whitsunday kust, reis per bus naar Shute Harbour, en dan met een veerboot naar Long Eiland. Watervliegtuigen zijn ook beschikbaar naar de Palm Bay via het Vasteland.
Als u meer information nodig heeft, dan kunt u Andrea bereiken via email: [email protected] of per telefoon op: +61 7 4128 6607.