Noosa North Shore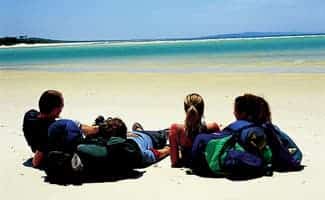 The Noosa North Shore is the new destination for developers wanting to produce new and interesting resorts in the greater Noosa region. The North Shore has so much to offer the holiday maker. Imagine an area close to one of Australia's busiest coastal resort towns that only has access via a vehicular ferry so traffic is kept to an absolute minimum. Can you also imagine a holiday region that has access to one of the country's longest and best surfing and fishing beaches, and is relatively unused. Imagine also, a place where you can go four wheel driving to magnificent beauty spots where there is virtually no one else in sight. Imagine a place where you can enter a superb everglades region criss crossed by rivers, waterways and lakes. This is all possible on the Noosa North Shore.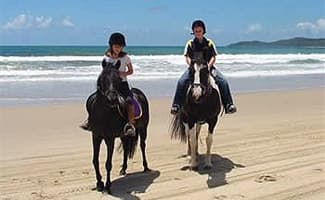 The Noosa North Shore has access to the Noosa River estuary so holiday makers in the region can enjoy its fantastic facilities for all sorts of aquatic activities. Firstly it is a great fishing destination either from the shore or from a boat. Wind surfing, kite surfing, kayaking and canoeing are also favourite pastimes here. Being so close to Noosa itself, means that all of the fantastic attractions of the Noosa region are at your fingertips. If you are coming to the Noosa North Shore for a holiday, it is wise to bring a four wheel drive vehicle as many of the roads are unmade and it is essential if you wish to drive on Teewah Beach.
The Noosa North Shore presents a new alternative for families with kids wanting to do something different on their holidays.