Learn to Dive - Deep Sea Divers Den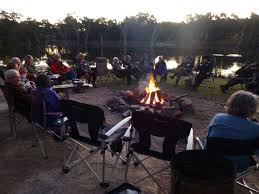 » Day Reef Trips » Liveaboard Trips
Deep Sea Divers Den offers PADI Open Water Dive Courses. Cruise from Cairns to Learn to Dive in the magnificent Outer Great Barrier Reef.
PADI DIVE COURSES
You do not need to have pre-diving experience to be able to take the course, but you must be able to swim 200 meters and tread water for 10 minutes.
For your safety a Diving Medical to Australian standard is required to be able to participate in the PADI Open water Certification course.
A Dive medical can be arranged at Deep Sea Divers Den's Dive Centre on the first day of the course.
COURSE OPTIONS
4 Day Liveaboard PADI Open Water Course
This 4 day course is great for people who only have a short time to learn to dive but still complete a PADI Dive Course and receive a dive certificate.
5 Day Liveaboard PADI Open Water Course
The 5 day course is the better choice for learning to dive as it gives you more time, you get five additional fun dives including a guided night dive.
6 Day Liveaboard PADI Open Water Course
The 6 day course gives you more time and a better dive experience. You'll get 4 training dive for the Open Water Course, 5 training dives for the Advanced Course plus 4 fun dives.
PADI Advanced Course
This is designed for those with dive experience and wishing to add more diving knowlegde and challenges. You have the choice to do the course over 3 days / 2 nights or 2 days / 1 night.
» Course Overview:
Four Core Dives
Plus one additional Dive selected from the
PADI Advanced training program:

Advanced Navigation Dive
Advanced Night Dive
Advanced Deep Dive (30m/100ft)
Advanced Peak Performance Buoyancy Dive

Advanced Boat Dive
Advanced Search and Recovery Dive
Advanced Underwater Naturalist Dive
Advanced Multilevel Dive
Advanced Photography Dive
Advanced AWARE Fish Identification Dive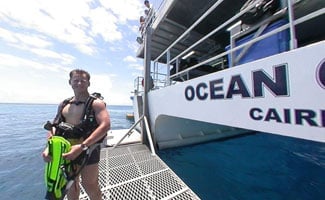 COURSE DETAILS
Check in - 9:00am (first days)
Returns - 4 - 6pm
INCLUSIONS IN THE COST:
Full Dive Equipment
City Accommodation Transfers
Meals

Accommodation
PADI Open Water Manual + Tables
PADI DIVE COURSE COSTING [2013-2014]:
Open Water Course » Day Trips
Adult
4 Days
$600
Open Water Course » Liveaboard
Stateroom
Twin/Double
4 Share
4 Day 1 Night course
$715
$705
$675
5 Day 2 Night course
$875
$855
$795
Open Water and Advanced Course
Stateroom
Twin/Double
4 Share
6 Day 2 Night course
$1,280
$1,250
$1,160
Advanced Course » Day Trips
Adult
2 Days
$565
Advanced Course » Liveaboard
Stateroom
Twin/Double
4 Share
2 Day 1 Night course
$645
$635
$605
3 Day 2 Night course
$850
$830
$770
4 Day 3 Night course
$1,055
$1,025
$935
5 Day 4 Night course
$1,260
$1,220
$1,100
6 Day 5 Night course
$1,465
$1,415
$1,265
Rescue Course
Stateroom
Twin/Double
4 Share
4 Day 1 Night course [with EFR*]
$860
$850
$820
5 Day 2 Night course [with EFR*]
$1,030
$1,010
$950
PADI Instructor Development Course
With EFR*
POA
Standard
POA
EXTRAS: To be paid on board
- EMC, Port Authority & Fuel at $20.00 per person per day
(includes: EMC $3.50, Fuel Levy $10.00, Port and Administration Charges $6.50)
OPTIONAL EXTRAS
- Dive Guide (max 8 per group)
$15 per dive
- Private Guide
$120 per dive
- Private Instructor
$500 per day
- Torch for night dives
small torch free
large torch hire
- Prescription Mask
Hire
Rates valid till 31 March 2014
* EFR = Emergency First Response
EXTRAS:
- Dive Medical Examination (Payable to doctor)
- Passport sized photographs (2 for PADI Certificate)
NOT PROVIDED:
Dive / Snorkel Insurance
CHILD POLICIES:
- Child rate for 3 - 11 yrs
- Children must be accompanied by a parent or guardian
- Minimum age for Introductory dives - 12 years
- Certified divers - age 10 + 11 years, must dive with parent, guardian or private guide
- Certified divers - age 12 - 14 years, must dive with parent, guardian or shared guide
REFRESHER, REFERRALS, UPGRADES COURSE COSTING [2013-2014]:
Refresher Course
Cost
Morning - Pool Only
$70
Afternoon - Theory Only
$70
1 Day - Pool and Theory
$140
Referral
Cost
2 Day Trips + 4 Training Dives
$510
Referral
Stateroom
Twin/Double
4 Share
2 Day 1 Night Liveaboard
$625
$615
$585
3 Day 2 Night Liveaboard
$795
$775
$715
EXTRAS: To be paid on board
- EMC, Port Authority & Fuel at $20.00 per person per day
(includes: EMC $3.50, Fuel Levy $10.00, Port and Administration Charges $6.50)
Rates valid till 31 March 2014