Island resorts in Queensland on the Australian north east coast
The Island resorts of North Queensland are among the best in the world. There is a choice of sensational five star resorts as well as great resorts to take the family and have entertainment for the kids absolutely laid on. Wedding and honeymoon destinations are among the most popular in Australia and there is a range of ambience from almost total luxury isolation through to a bustling resort with swimming, golf, horse riding, bushwalking, diving and a myriad other activities thrown in.
If you want total luxury and the chance to see pristine sections of the Great Barrier Reef, then choose Lizard Island in the far north. Here you will find a fantastic resort set in a remote location. There are plenty of beaches, boats, fishing and diving options that are almost unbelievable. Green Island provides a five star experience that is close to Cairns and set on a true coral atoll. Just walk in off the beach and start snorkelling. Dunk Island is the family favorite with dozens of activities, excellent accommodation and family and children's specials. It also has a great health spa to help mum and dad relax while the kids are in the pool.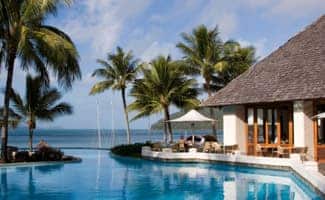 A little further south is Bedarra Island which is known as a remote and secluded holiday retreat from around the world. Many famous visitors have found the peace and privacy they crave on Bedarra and many return time and time again to recharge their egos. Orpheus Island is another secluded island paradise. It comes with a healthy price tag but it is so worth it. Great accommodation coupled with the best degustation dining money can buy is the best remedy for any foodie that needs some time out from their normal lifestyle.
There is nothing quite like an island holiday and the Island resorts of tropical North Queensland will live in your memory forever.