Thala Beach Lodge - 5 Star Luxury Accommodation in Individual Private Cabins - Restaurant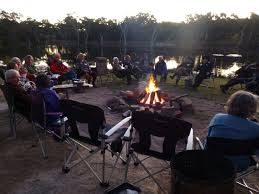 Property Information:
Private Road, Oak Beach, Port Douglas
Thala Beach Lodge is located on the Breathtaking Coastline Between Cairns and Port Douglas in amongst the lush tropical rainforest of Gondwana.
Ospreys restaurant provides a covered yet open air ambience with incredible views along the coastline in both directions. Hundreds of native birds flock to the water fountain located in a tree beside the restaurant.
At Thala beach lodge you can experience a holiday that is set among native Australian bushland, right on a magnificent headland overlooking the Coral Sea.
Accommodation Information:
Thala's rooms are all separate from each other. All are set on pole foundations with the living areas elevated into the surrounding tree canopies. It has the most relaxing atmosphere of any resort in the north Queensland region.
Coffee and Tea Facilities
Hair Dryers
Ceiling Fans and Airconditioning
Remote Control Television
Mini Bar
Bath and Shower
Safe-keeping facilities
Private Balcony
Telephone
Tropical Furnishings
King or Queen Sized Bed
Private Access