Queensland Holidays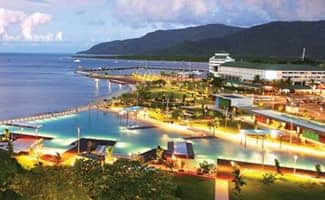 Queensland holidays will always be remembered long after you have returned home and gone back to the necessities of everyday life, especially if you have managed to secure a great holiday special or package deal. There are so many different holidays on offer in Queensland that you would be a very lucky person indeed if you had experienced them all. The main tourist attractions in Queensland are extremely varied and you can do something totally different each time you come. Queensland island resorts range among the best in the world and are all so different to each other. The islands of the Whitsunday passage are so very easy to access from anywhere in Australia and they are all catering to a totally different market. Hamilton Island is the largest and it even has its own airport so you can fly in direct from southern capitals. Hayman Island and Daydream Island both have an excellent reputation. There are many other island resorts on the Great barrier Reef and we have one that will be just right for you.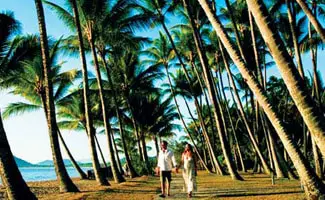 The Gold Coast and Surfers Paradise is probably the most popular holiday destination in Australia and the Sunshine Coast and Mooloolaba and Noosa are not far behind. Both are located in the south east corner of the state. In both areas you will find a bewildering range of high rise beach frontage resorts and a million cafés and restaurants, theme parks and attractions. These both make fantastic family holiday destinations. Each have their own airport so they are easy to access from anywhere in Australia. Far North Queensland is another favorite destination for a great holiday. Cairns is the main drawcard and there is a huge amount on offer. This is a great place from which to visit the Great Barrier Reef which lies just offshore or the magnificent rainforests of the Daintree or the Atherton Tableland. Cairns is also the main centre for the dive industry for tourists wanting to visit the reef. There is a wide range of tours on offer and you can participate in day tours or extended tours that will cater for the most experienced diver. Just north of Cairns along one of the most scenic coastal drives imaginable is the town of Port Douglas. More and more Port is becoming a lifestyle destination for those looking for and able to afford a bit of luxury. The village area is full of chic cafés and restaurants and the marina shopping arcade caters for exceptional boutiques and souvenir hunting.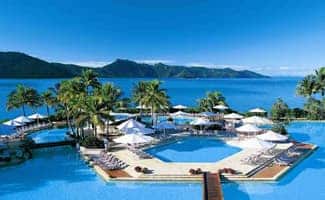 The Fraser Coast is another top holiday destination in Queensland. Fraser Island is the largest sand island in the world and home to magnificent lakes and rainforest. The main jumping off point from the mainland is Hervey Bay which is famous in its own right as the whale watching capital of the world. Every year, from July to November, thousands of humpback whales visit the calm waters of the bay to give birth to their calves, mate and move on again. The whales are now used to the boats of the local whale watching fleet and close encounters are now commonplace. The magnificent outback of Australia is also on offer and extended tours are available trough AAT Kings and Adventure Tours.
If you are planning a holiday to Queensland, don't hesitate to contact our office and discuss your requirements with one of our fully trained consultants. We are experts in this region and we know just about everything there is to know including what accommodation specials are on offer, to help make your Queensland holiday a reality.