Rainbow Beach Resorts
Whilst holidaying on The Sunshine Coast you will find some of the finest Rainbow Beach resorts, varying from 3-star to 5-star.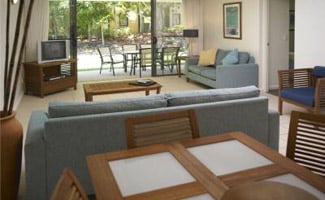 Each modernised and sophisticated, and each resorts friendly staff and patrons will make your stay at one of the wonderful resorts an enjoyably memorable one.
Rainbow Shores Resort is located right on the beachfront and nestled in the Cooloola great sandy region and only minutes away from World Heritage Listed Fraser Island. The resort is renowned for its dedication to showcase and keep the natural assets of the region protected.
The local accommodation industry has improved greatly over the past few years with the construction of many new resorts in the region.
There are several Rainbow Beach resorts available to provide you with some great luxury accommodation and to cater for your every need. So while staying in Rainbow Beach you are certain to find something that fits your requirements and your resort holiday stay will be remembered as one of your most enjoyable.
Resorts at Rainbow Beach: