Spicers Clovelly Estate - Montville
Property Information:
68 Balmoral Road, Montville
Spicers Clovelly Estate lies hidden on a hill at Montville in the beautiful Sunshine Coast Hinterland. This estate can be seen as part retreat and part luxury lodge, and it is a great place to stay for a relaxing getaway.
Spicers Clovelly Estate is situated on 22 acred of lush landscaped gardens filled with grand figs, shaded jacarandas, groves of magnolias and gardenias, and the property offers 10 exclusive suites.
This property is approximately 30 minutes from the Sunshine Coast beaches and 90 minutes from Brisbane.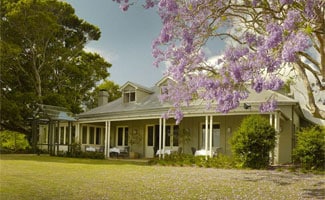 Dining
Spicers Clovelly Estate's in-house restaurant, The Long Apron, offers French-inspired cuisine, the restaurant is elegantly decorated with polished timber floors and French doors opening out onto an outside courtyard that is ideal for alfresco dining.
Day Spa
Spa Anise day spa offers soothing treatments. There are two spacious treatment rooms with stone and timber floors, there is a large corner spa and a courtyard retreat to relax after your treatments.
Conferences & Weddings
Spicers Clovelly Estate has facilities for small board meetings and conferences and offers beautiful ceremony and reception settings for your special wedding day.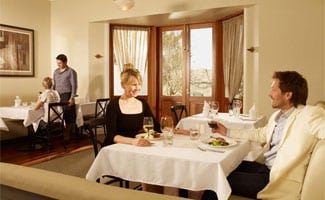 Accommodation Information:
The ten luxurious suites at Spicers Clovelly Estate have been designed with comfort. There are beautiful modern French furnishings and luxurious linens. For your modern conveniences there is an iPod docking stations. There are three types of suites: Estate Suites, Spa Suites and a Luxury Spa Suite.