Sunshine Coast Tourist Icons
The icons of the Sunshine Coast tourist scene continue to attract tourists from around the world. When we talk about icons, we are talking about those attractions that have stood the test of time and their power to attract tourists has gone on unabated over a long period of time. Some of these places include Noosa with its chic reputation and great beach, Australia Zoo, Mooloolaba and its oceanfront resort precinct and the golfing resorts at Coolum and Marcoola.
Let's talk about golf first. Both the Novotel twin waters resort and the Hyatt Coolum resort have sensational golf courses that are home to nationally recognised tournaments. The courses are both fantastic and can be played by anyone from beginner level right trough to the professional ranks. Both resorts provide fantastic places to stay and all the other accouterments you would expect from a top of the line resort. They have great restaurants activities and excellent swimming pools. They are both only a short drive from either Noosa, Maroochydore or Mooloolaba and the Sunshine Coast airport is almost next door.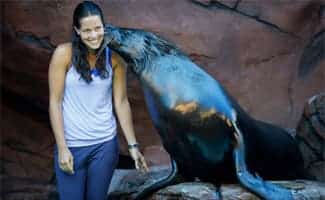 Australia Zoo was developed by the late Steve Irwin who was a legend in his own right, and is now run by his surviving family. His love of reptiles and all living creature, especially crocodiles have made Steve one of the best known animal rights activists in the world. His special love of crocodiles was the catalyst that made Australia Zoo such a special place and the displays held daily in the Crocoseum were always packed to the rafters with tourists. They still are today. The family has continually added new animals and displays to the zoo and today it is one of the leading zoos in the country. Both Australia and the Sunshine Coast tourist industry have a lot to thank Steve for and he will never be forgotten.
Noosa is the jewel in the crown of the Sunshine Coast. It is a true tourist icon with its fabulous beach, trendy cafes and restaurants along the Hastings Street tourist strip and all complimented by fine restaurants and excellent resorts and holiday accommodation.
When you come to the Sunshine Coast, don't miss out on seeing its many icons.