Country Queensland | Toowoomba Everything, Darling Downs & the Bunya Mountains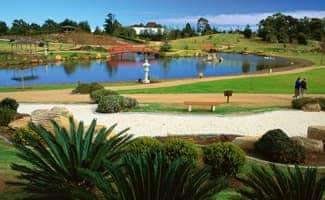 Australia's largest inland city Toowoomba, crowning the edge of the Great Dividing Range, is renowned for its views over the Lockyer Valley. Toowoomba the "Garden City" earns its name with more than 150 public parks and gardens exploding with colour each spring and celebrates the Carnival of Flowers held each year in the last full week of September.
Another must see is Stanthorpe with its legendary wineries and spectacular national parks - the perfect getaway for whatever you require - a romantic lover's retreat in cottage accommodation to a back to nature experience at the foot of the awesome granite formations of Girraween National Park.
Bunya Mountains set in the hinterland of the rich farming and grazing areas of the South Burnett, was once a sacred area for Aboriginals. The National Park has been established since 1908, making it the second oldest in the state. The sub tropical rainforest features scenic walking tracks, cascading waterfalls, wild orchids, eucalypts, hoop pine and grass trees. Magnificent strangler figs and bunya pine trees are features of the park. Possums, wallabies, king parrots, rosellas are commonly sighted. The views are breathtaking, and a hikers delight. A wide range of accommodation from camping grounds, cabins, B&Bs and chalets.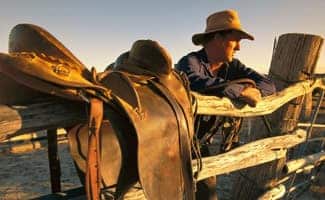 South Western Queensland also offers a diversity of horticulture products including potatoes, olives, sunflowers, apples, pears, berries and grapes. Each year the Stanthorpe region harvests many tons of grapes that are then pressed for wine making.
The vineyard areas stretch from the Granite Belt at the N.S.W. border up as high as Bundaberg in Central Queensland. The acceptance of Queensland wine has accelerated over the past decade and the quality has definitely been raised to rival many other Australian growing areas.
Important Travel Information: