Townsville Weddings - Receptions, Honeymoons - Venues
Townsville is becoming more and more popular as a wedding destination. The local population is becoming younger and younger with the popularity of studying at James Cook University and the strong military presence in the city. With so many young people, the number of wedding ceremony's is definatly on the rise. Townsville also has a large number of excellent facilites that provide all the infrastructure you need to organise a successful wedding ceremony. Both outdoor and indoor wedding venues are available and the city provides a wide range of service industries that have sprung up within the wedding industry itself.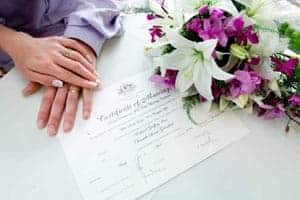 Some of the superb outdoor venues include the summit of Castle Hill or Mount Stuart, the beautifully landscaped beachfront along the Strand or the tropical foliage of the botanical gardens. Churches of every denomination also provide beautiful wedding venues. Receptions can be held outdoors or in any number of local restaurants and reception venues. Such neccesities as hair and beauty services, wedding photography, flowers and hire cars are also readily available. No matter what your requirments for your wedding, Townsville will be the perfect location.