Yongala Dive
Yongala Dive offers diving trips to the famous shipwreck the SS Yongala from Ayr in Queensland, which is just 2 hours north of Airlie Beach and 1 hour south of Townsville.
To participate in these dive trips you will need to have an Open Water Dive Certificate with at least 6 logged dives. Novice divers with less than 20 dives, should have been diving within the last six months and will need a dive guide which will be provided by Yongala Dive.
It is required during your first dive with Yongala Dive to complete the "PADI Deep Adventure Dive", for experienced divers this will be an addition to your advanced open water course, and for novices this will be an upgrade to help advance your skills to the required level.
You just need to purchase a manual and complete the neccesary theory.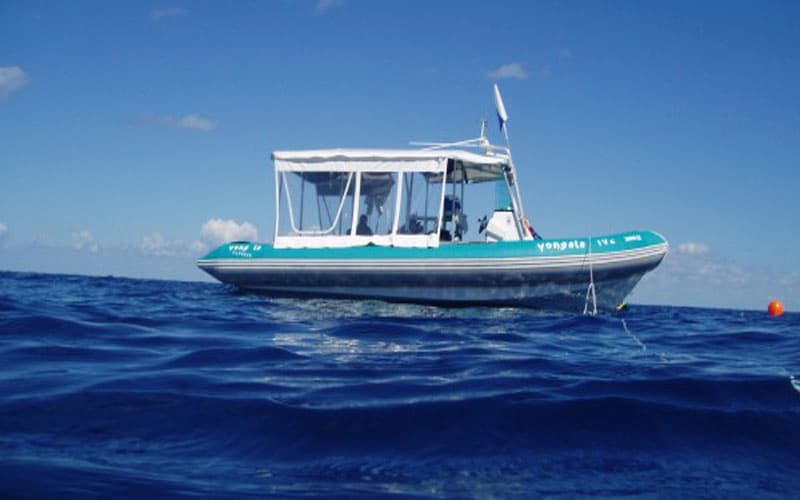 DAY TRIP
Yongala Dive is situated at Alva Beach in Ayr. After check-in, gear set up and dive briefing, you'll depart the beach at 8:30am and be driven in a 4WD to where they launch the Yongala Express to take you to the SS Yongala for the dive trip. It is a 30 minute boat ride to the wreck and in no time you'll be doing your first dive. After the first dive (and there is no time restriction) there will be an hour of relaxation where you'll receive morning tea which includes; fruit, cake and biscuits, tea coffee or cordial. Then it's time for your second and final dive for the day. At approximately 2pm the Yongala Express will take you back to Alva Beach so you can have a shower and change and enjoy a BBQ lunch. Here you will also fill in logbooks and adventure dive paperwork. At 3pm you'll be dropped off back at Ayr to your car or bus transfers or to the Yongala Divers Lodge.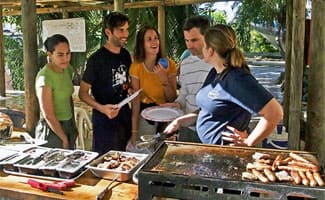 YONGALA ACCOMMODATION
The Yongala Divers Lodge offers fully self-contained and clean accommodation in a fully renovated Queenslander house. This lodge is the closest accommodation to Yongala Dive with only a 10 minute drive down Alva Beach. The accommodation has a dining area, kitchen, lounge with TV and DVD and sun room. The sleeping arrangements include two dorm style rooms which can sleep 6 and 4, and there is a Queen Room with it's own TV. Air-conditioning in all rooms. The lodge can sleep a total of 12 guests and you can choose to stay the night prior the dive, the night after or both nights. The dive trip and accommodation can be booked as a total package.
DIVE PACKAGES [2013-2014]:
1 Day Diving - 2 dives
Per Person
Full Gear (inc computer)
$259
Tanks and weights only
$229
Mooring fees and EMC are an additional $19 per day
Price Includes: 2 dives, snacks & drinks on-board and BBQ lunch
2 Days Diving - 4 dives
Per Person
Full Gear (inc computer)
$498
Tanks and weights only
$438
Accommodation - Yongala Dive Lodge
Dorm Bed (inc breakfast + linen)
per person/per night
$25
Queen Room (inc breakfast)
per room/per night
$60
Prices valid to 31 March 2014
DIVE / ACCOMMODATION PACKAGES [2013-2014]:
1 Day diving (2 dives) plus 2 nights accommodation (dorm style)
Per Person
Full Gear (inc computer)
$304
Tanks and weights only
$274
2 Days diving (4 dives) plus 2 nights accomodation (dorm style)
Per Person
Full Gear (inc computer)
$543
Tanks and weights only
$483
Mooring fees and EMC are an additional $19 per day
Prices valid to 31 March 2014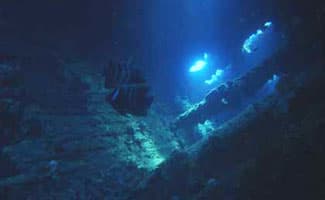 DIVE COURSES OPTIONS:
Yongala Dive offers PADI dive courses for people who wish to learn to dive and certified divers wanting to advance their skills.
PADI Open Water Course
Learn to dive with thi open water course.
PADI Adventure Dive
This is a great addition to your open water course if you do not have the time to complete the Advance Open Water Course.
»» Deep Adventure Dive - this dive is required when you join the Yongala Dive Day Trip.
»» Wreck Adventure Dive - this is a popular dive together with the deep adventure dive if you wish to do your advanced course.
PADI Advanced Open Water Course
Add to your diving skills and complete the advanced course which includes the Deep Adventure Dive and Navigation Adventure Dive.
PADI Specialty Courses
»» Enriched Air Diver (nitrox)
»» Digital Underwater Photography - skills to take underwater shots
PADI Rescue Course
Learn how to help others and yourself to prevent and manage problems.
First Aid Courses
Learn how to save a life with First Aid and CPR courses
Divemaster Internship
Become a dive professional and take a Divemaster Internship and get over 50 dives on the SS Yongala.
DIVE COURSE PRICES [2013-2014]:
PADI Dive Courses
Per Person
PADI Open Water Course – inc 2 dives on GBR, 2 shore dives, manual, certification
$552
PADI Advanced Course – 2 days, 5 dives on the Yongala wreck inc manual, certification
$658
PADI Rescue Course – 2 days, 1 day pool/shore, 2 dives on the Yongala
$539
Enriched Air Computer (Nitrox) – inc. 2 dives on nitrox, equipment, manual, certification
$459
Advanced / Nitrox Course – inc. 2 days, deep, wreck and nitrox adventure dives and final dive, equipment, manuals
$733
Divemaster Course – 12 days, 20 dives, equipment, Divemaster crewpak
$2,090
Underwater Photography – inc. 2 dives, equipment, camera hire, manual, certification
$479
Other Prices

Per Person
PADI Adventure Dives – each (must purchase manual for certification)
$25
PADI Advanced card only
$60
Enriched Air Fills – per tank
$25
Camera Hire / Housing (with DVD of photos)
$50
Photo CD's inc days photos, stock pictures, movie footage
$35
Prices valid to 31 March 2014