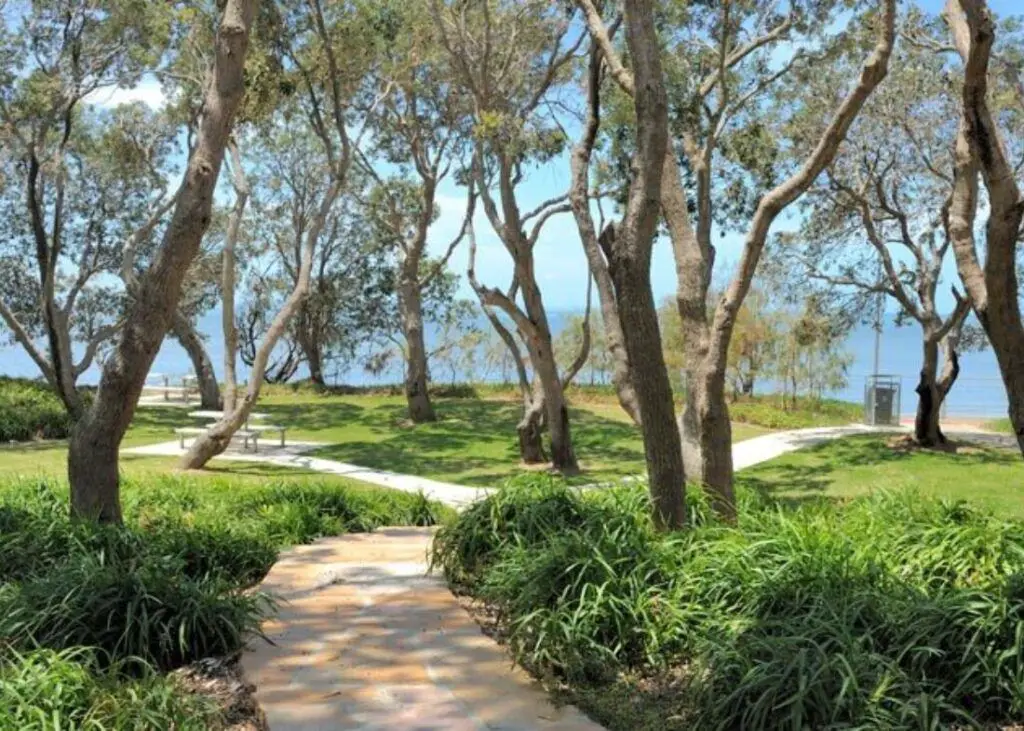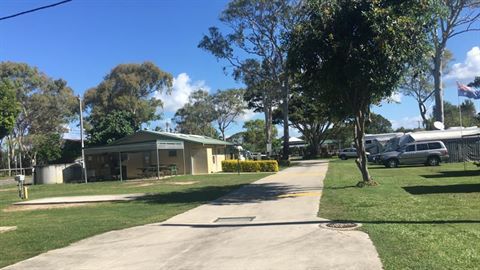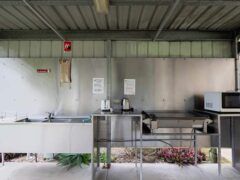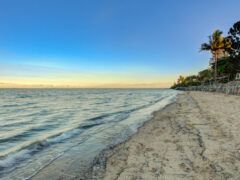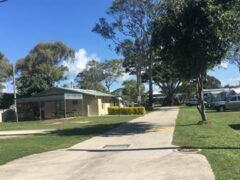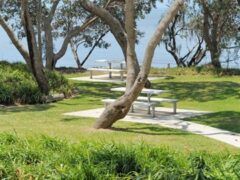 10-26 Biggs Ave , Beachmere, QLD 4510, Australia
For an affordable, quiet and restful holiday or break in your caravanning journey around Australia, you can't go past Beachmere Caravan Park.
This unique seaside village lies on the shores of Moreton Bay, near the estuary of the Caboolture River and offers a pleasant beach and good fishing.
Located only a short walk to the beach in one direction and with all your shopping and entertainment needs in the other, Beachmere is only 10 minutes from the Bruce Highway.
It is a 40 minute drive to Brisbane airport and 30 minutes to the Sunshine Coast which makes it a popular destination with southern visitors.
This park offers good facilities for caravan and campers including a camp kitchen, amenity blocks and laundry.
On the shores of Moreton Bay, near the estuary of the Caboolture River, this village offers a pleasant beach and good fishing.
Looking for caravan parks near Brisbane tucked out of the way by the bay? Located in the picturesque and quiet coastal township of Beachmere, Beachmere Caravan Park is the ideal spot for campers and caravanners keen to throw a line in the water, go boating, or simply splash around with the little ones.
Beachmere Caravan Park is situated in an ideal spot, in close walking proximity to the beach, local bowling club, parks, cafes and restaurants, and a 20 – 30 minute drive from Bribie Island and Caboolture.
Caboolture River and Pumicestone Passage can both be easily accessed by water from the park (you'll find a boat ramp at the end of Saint Smith Road), making it a great getaway for fishing enthusiasts, bird watchers and nature lovers.
The kids will love the local marshy beach which is accessible at low tide via the sandy track found at Beachmere Conservation Park.
The quiet stretch is ideal for relaxing in the sun away from beach-going crowds. The children can splash around enjoying safe swimming, fishing enthusiasts can try their luck from the shore, and kids can keep an eye out for hundreds of soldier crabs which often come out of hiding to scuttle about the area during low-tide. The mangroves which stand tall along the beach also hide many species of local fauna for the kids to discover.
Bird watchers check out Toorbul Bird Roost, beach goers visit Bribie Island's beaches, fishing enthusiasts take a look at Pumicestone Passage and Bribie Island fishing hotspots and explorers keen to cram as much in as possible, make a day of it on Bribie Island – there's plenty to see and do!