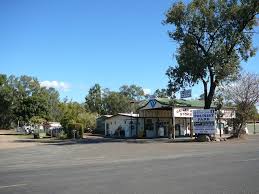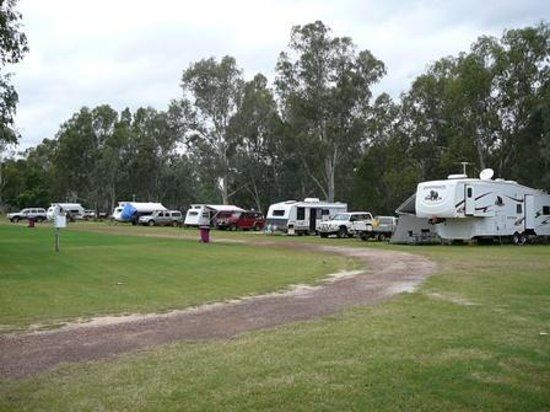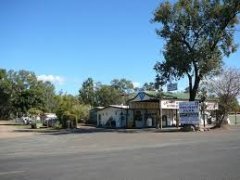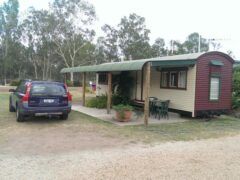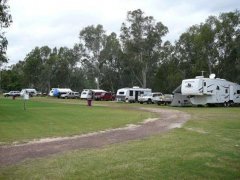 925 Anakie-Sapphire Rd , Sapphire, Queensland 4702, Australia
Sapphire, is located in the heart of the Sapphire Gemfields a ½ hour drive west of Emerald in the Central Highland of Queensland.
A tourist friendly community of approximately 560 permanent residents, Sapphire swells to several thousand visitors during the popular winter months.
Situated on the banks of the beautiful River Red Gum lined Retreat Creek, "where sapphires were first discovered in the region", the Blue Gem Tourist Park offers a range of facilities to the sapphire seekers. Accommodation ranges from ensuite and economy cabins to more than 40 powered sites positioned in tree lined, lawned gardens with several drive throughs to accept the larger vans and homes. Our convenience store boasts a range of fresh food and quality takeaway delights. We also offer unleaded, premium and diesel fuels from our service station.
Owners Claire and Ewan Letts invite you to enjoy the mild winters of central Queensland and will  make your stay as enjoyable as possible.
With the catch cry of "No Strangers Here Just Friends You Haven't Met Yet" Claire and Ewan invite you to share your fossicking stories and to enjoy their friendly, clean, secure park where you can enjoy fossicking in the park or in the creek at the rear.
Located half hour west of Emerald in the heart of the Sapphire Gemfields. The park is on the banks of the famous Retreat Creek where fossicking is very popular. Large green grass sites with slabs. Cabins. Camp kitchen. We welcome short and extended stays. Games, happy hour and entertainment in the winter months.
For the convenience of our guests, we reserve the right to terminate a booking without compensation where the unreasonable behaviour of the persons named on the booking or their guests may impair the enjoyment, comfort or health of other guests. No refunds will be given and charges will apply for any damage caused.