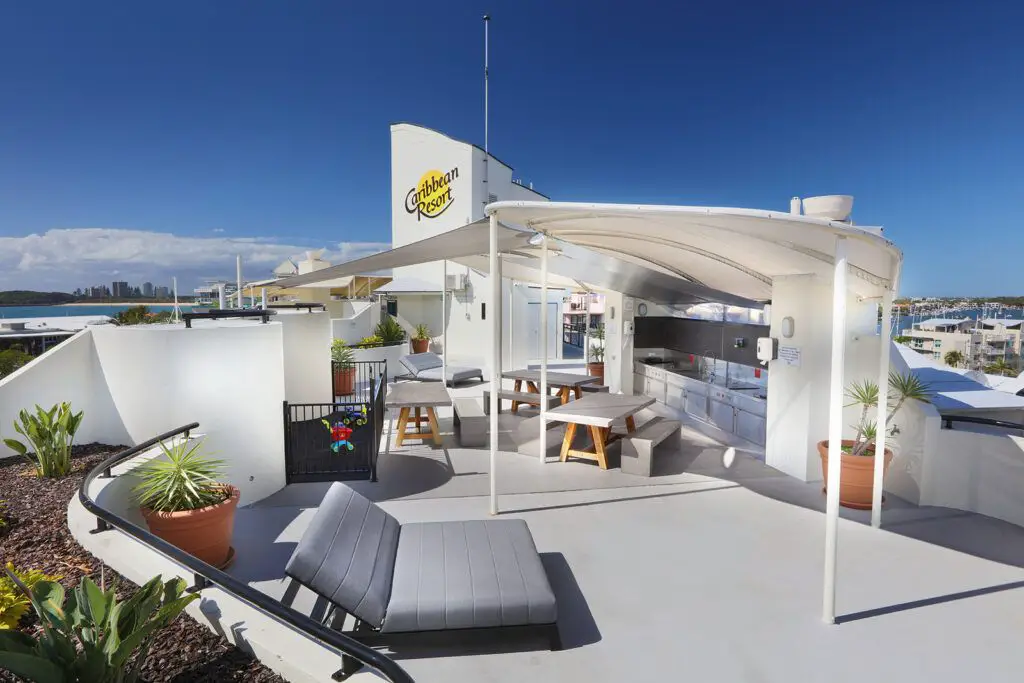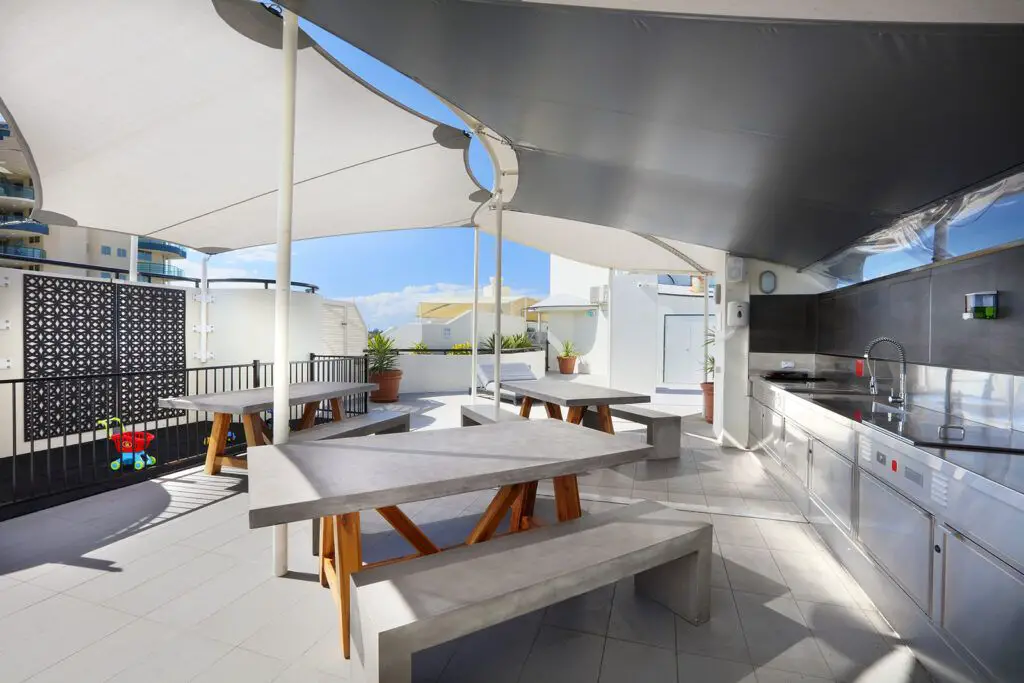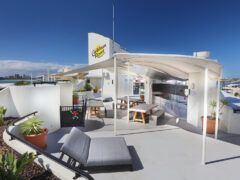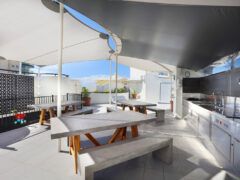 17 Brisbane Rd , Mooloolaba, Queensland 4557, Australia
One of Mooloolaba's most popular family friendly resort accommodations, Caribbean Resort is a favourite choice for couples and families. The full resort facilities will keep the children busy while on holiday and everything is within walking distance. The beachfront playground on the foreshore is less than 2 minutes walk away.
The family friendly resort apartment complex is 5 stories high and offers a heated pool, rock spa, children's wading pool, gym, steam room and games room complete with air hockey, pool table, pinball and car racing kiosks. The newly renovated rooftop BBQ area has seating, sunbathing lounges and an enclosed play area for younger children. Complimentary Unlimited Wifi is available in every room.