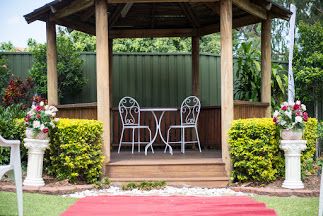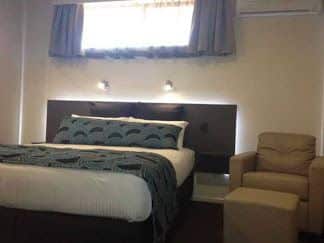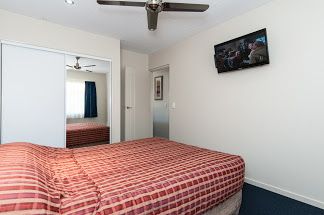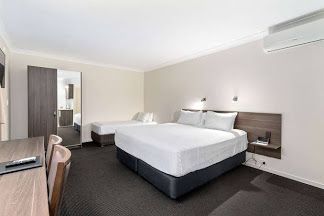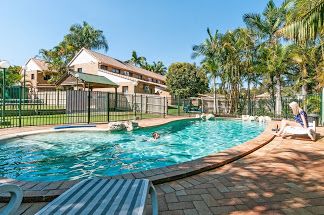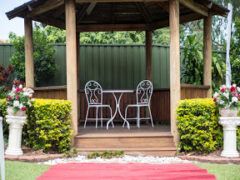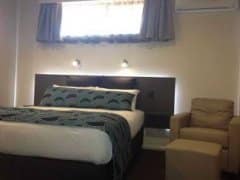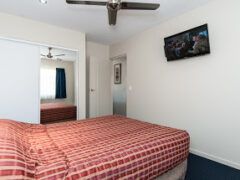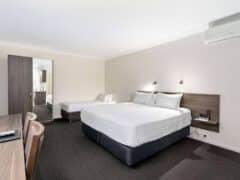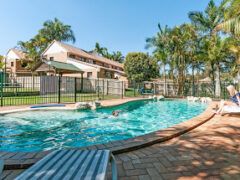 281 Kessels Rd , Nathan, Queensland 4111, Australia
Large spacious rooms provide a welcome home away from home. Whether you require overnight accommodation or wish to make Brisbane your base for a few weeks or months, Comfort Inn & Suites Robertson Gardens has the right accommodation for you – only 15 minutes from the C.B.D.and direct easy access to all the major arterial roads, making Comfort Inn & Suites the perfect location whether you are in Brisbane on Business or pleasure.
Within 2 km are two major Shopping Centres, Cinemas and Restaurants and walking distance is a convenience store for all your immediate needs.
Hotel Services and Amenities:
Valet Cleaning Service *
Restaurant *
Seasonal Outdoor Pool
Playground
Picnic Area
Truck Parking
Outdoor Parking
No Pets Allowed
News Stand *
Guest Laundry *
Handicap Rooms
Fitness Center
Guest Use Fax Machine *
Exterior Corridors
Guest Use Copy Machine *
Convention Center *
Computer w/ Internet *
Cocktail Lounge *
Car Rental Service *
Babysitting Service *
* Indicates services/amenities that may require an additional cost.
CONFERENCES
A small meeting of a few people to a large group of up to 180 people, Comfort Inn & Suites Robertson Gardens has room to suit your needs. Their conferencing Venue is configured so that each Conference taking place is privately separate from the other Meetings. One of their 4 fully equipped function Rooms is sure to fit your needs.
WEDDINGS
Situated 10 minutes South East from the C.B.D. in Brisbane, the facilities and location of Comfort Inn & Suites Robertson Gardens, is ideal for Wedding Ceremonies and Receptions.
Accommodation Information:
71 Motel Rooms and 60 Fully Self-Contained Villas all in a secluded setting of lush gardens, spread over 10 acres of Landscaped Grounds with lots of cool quiet spots to sit in the shade and relax. There are 4 Rooms in the property which are available for the physically challenged, 2 Executive style Motel Rooms for a more luxurious stay and a Complete 2 Bedroom Family Unit with its' own private courtyard.
Services/Amenities in All Rooms:
Room Service *
Iron & Ironing Board
Computer Hook-up
In-Room Air Conditioning
Services/Amenities in Some Rooms:
* Indicates services/amenities that may require an additional cost.