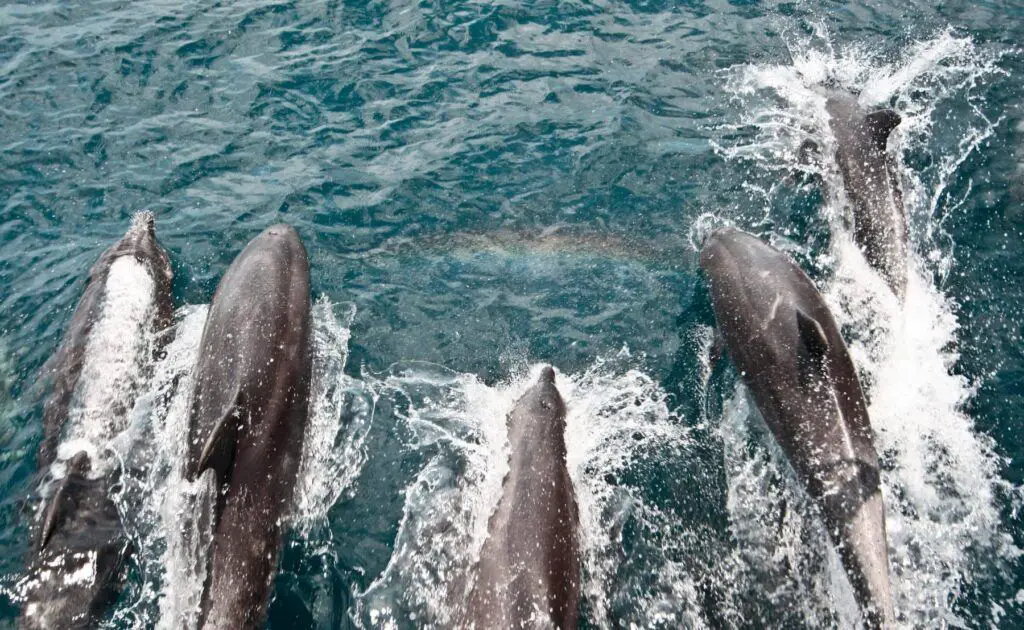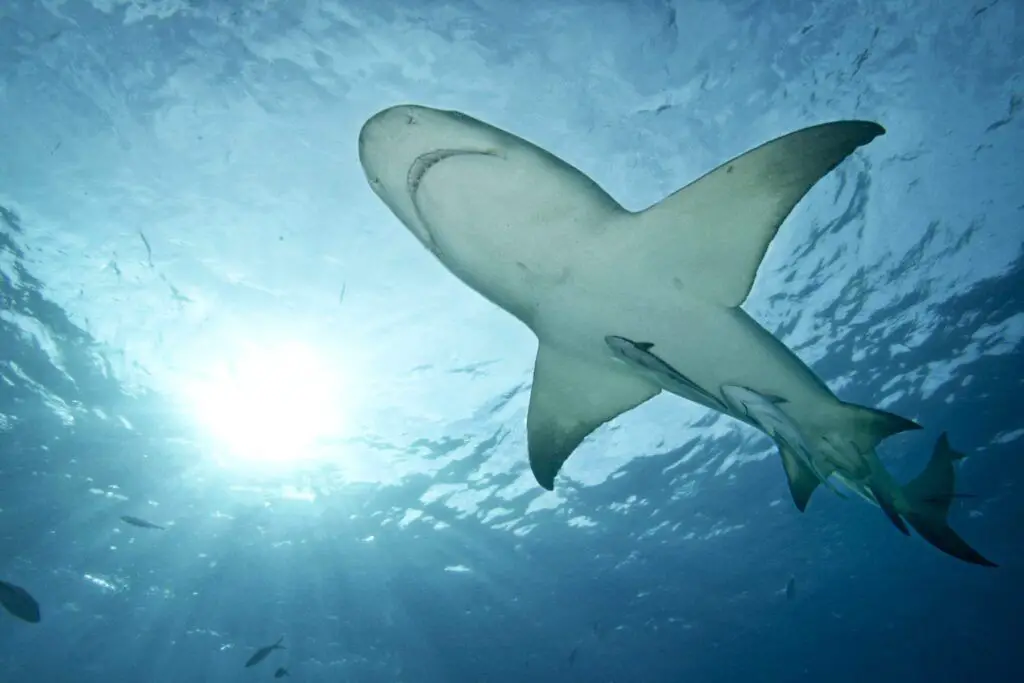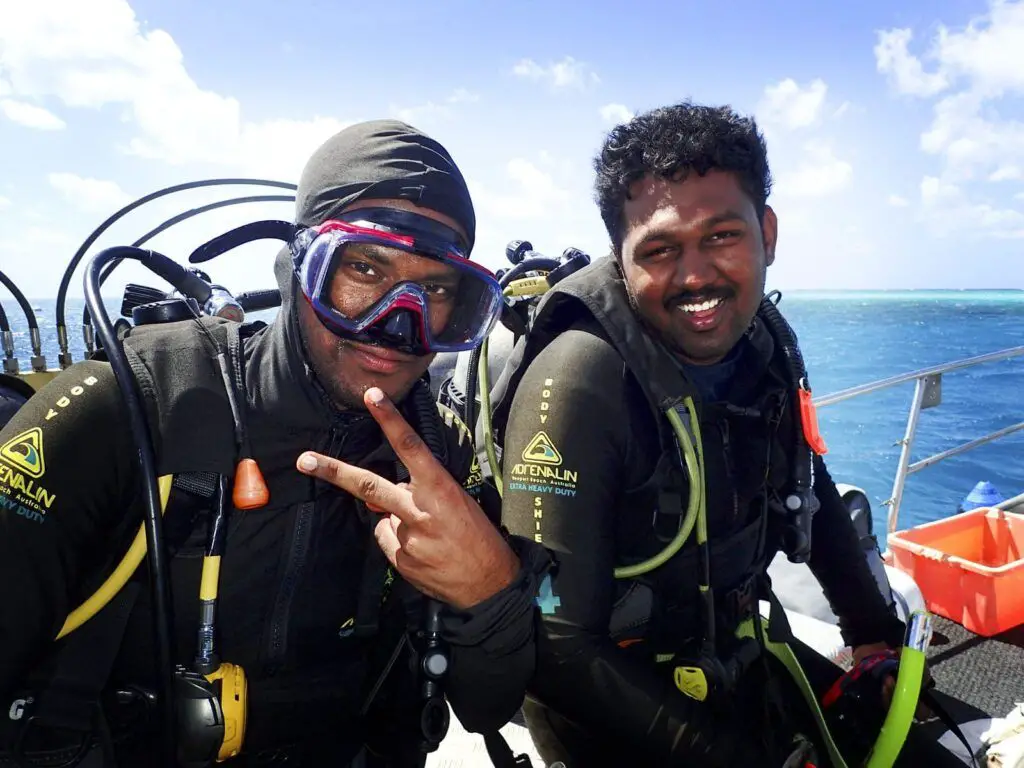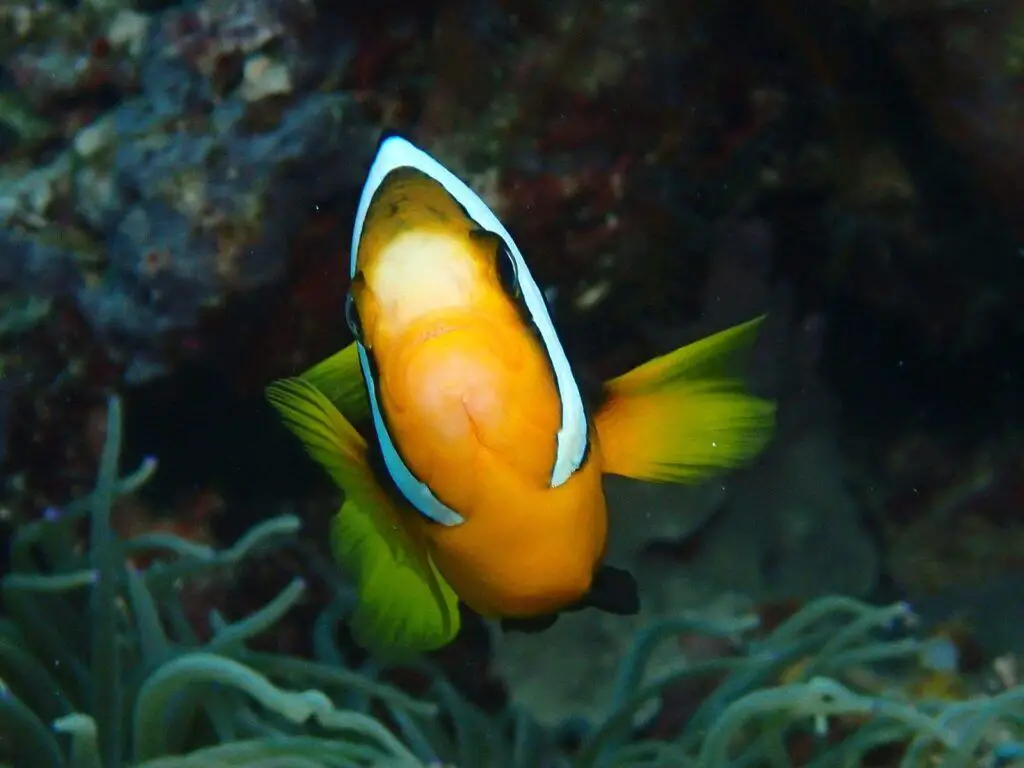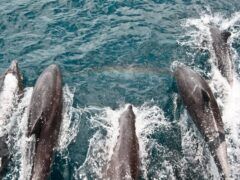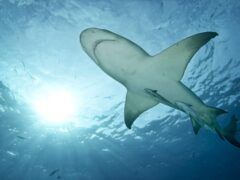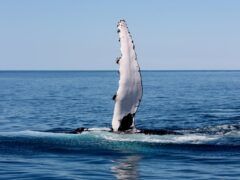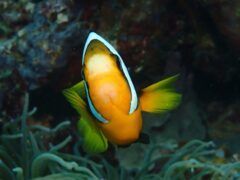 Berth 2/ 'A' Finger, Marlin Marina, 1 Spence St , Cairns, Queensland 4870, Australia
Coral Sea Dreaming takes a maximum of 12 visitors, from Cairns, on a 2 day 1 night snorkel, dive and sailing adventure to the Great Barrier Reef. They visit up to 5 locations during the trip and take guests on a fantastic dive adventure to the edge of the Continental Shelf where you will encounter turtles, reef sharks, barracuda and the Maori wrasse.
Weather permitting, Coral Sea Dreaming visits up to 5 reef sites during the 2 day trip.
The Reefs: Flynn Reef, Hastings Reef, Norman Reef, Michaelmas Reef, Upolu Reef, Milln Reef, Breaking Patches, Thetford Reef & Moore Reef.
INCLUDED
What to Bring

Sunglasses, hat, sunscreen & camera
Swimwear & beach towel (bath towel supplied)
Long pants & jumper during cool months
Small overnight bag (additional luggage can be stored)
BYO alcohol (no glass)
Cert card/logbook for certified divers

Optional Extras

Underwater Digital camera Hire (fee applies)
Soft drinks, shirts, hats
Return accommodation transfers
All divers must complete a QLD Medical Questionnaire onboard.
Certain medical conditions (eg: asthma, heart disease among others) may prevent a person from diving. Please contact us for details.
Itinerary » 2 Days / 1 Night Adventure
Day OneBoard Coral Sea Dreaming at 0745, finger D12, Marlin Marina for morning tea and greet the crew.

Set sail to Cairns outermost reefs. Along the way they conduct introductory and certified dive briefings and a marine naturalist brief. There is plenty of time for passengers to mingle and relax and get to know each other.

Arrive at Flynn Reef, their first Outer Reef location. They love this site for its fabulous visibility. Depths range from 5 to 28 meters giving divers a wide range of options depending upon experience. For the snorkeler, you'll experience extensive coral gardens with an unbelievable amount of marine life. Expect to encounter turtles, small reef sharks and schools of pelagic fish. Their in-water activities are followed by lunch.

Boat generally moves to a second mooring on Flynn Reef. Here, large coral bommies sit alongside a reef wall making diving and snorkeling truly spectacular. Dive to 18 meters or snorkel the shallow reef flats. This is usually where one of their staff will offer a guided snorkel tour for those interested in learning more about the reef. Afternoon tea is served

Boat moves to Milne Reef, home to the Three Sisters and The Whale. The Sisters is one of Cairns most famous dive sites and offers unsurpassed night and early morning dives. Depths range from 6 to 36 meters. Passengers undertaking a night dive are briefed and the diving begins. Dinner is served once activities are completed (during winter, dinner may be served prior to night diving). After dinner, passengers enjoy tea and coffee, a BYO (bring-your-own alcoholic) drink and tall tales.

Day TwoAwake to the dawn and watch the sunrise over the Coral Sea. Throw yourself into the warm tropical water and wake yourself up! This is the perfect time to snorkel or scuba dive as early morning is a fantastic time to see reef sharks, turtles and cruising pelagic fish. Breakfast is served.

The boat departs to its next location on Milne Reef (The Whale). This large coral bommie stands in 24 meters of water with excellent surrounding coral gardens, perfect for snorkeling, close to the boat. The Whale is a great dive to see basking sharks. Morning tea is served.

After mid-morning, the boat travels to Thetford Reef, its last anchorage for the day. Coral draped walls rise up from 18 meters in a circular lagoon to ensure great diving and snorkeling. This is also an excellent time to catch up on some serious sun tanning or relax, read a book or take in the stunning views. Lunch is served before departure.

Upon leaving their anchorage they hoist the sails. It is very common to have dolphins surf the bow wave and during the winter months, see humpback whales. The emphasis on the journey home is to relax and enjoy the company of new found friends. Finally, as they leave behind the wonders of the reef, passengers are treated to a spectacular view as they approach one of Australia's most scenic harbours – mountains on the left and right rising high above a beautiful tropical city skyline.