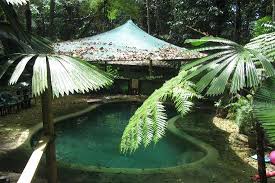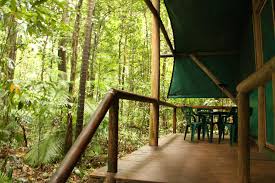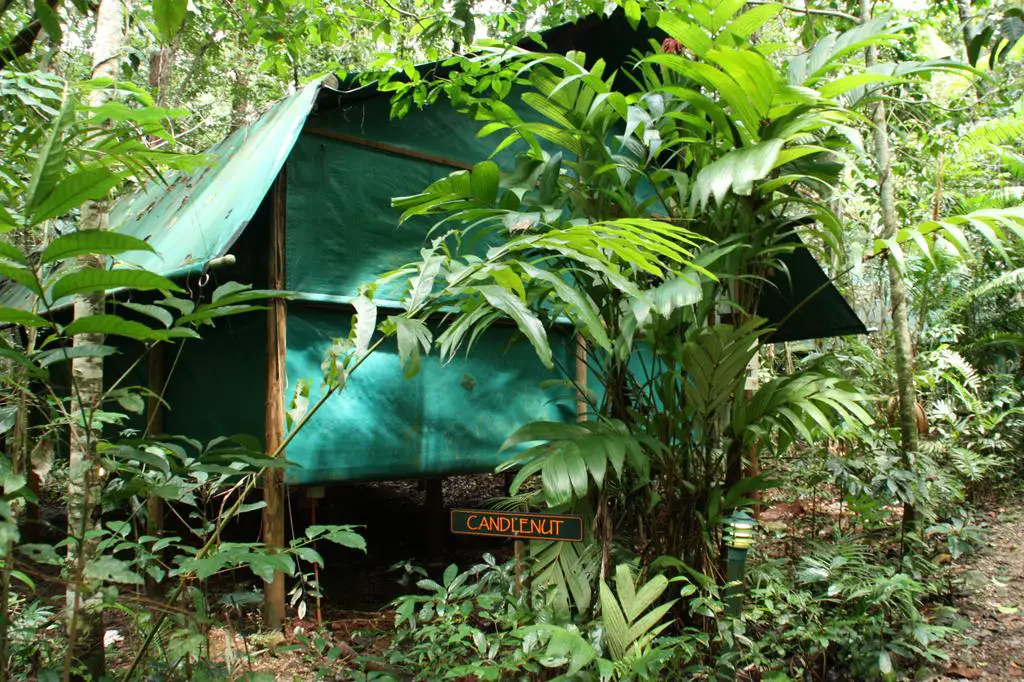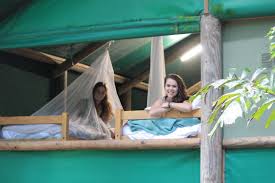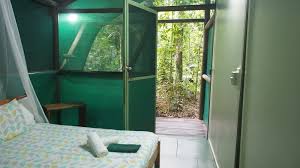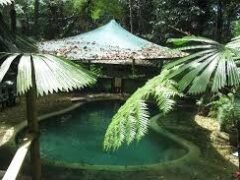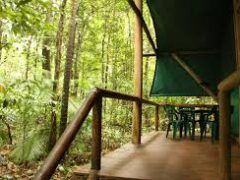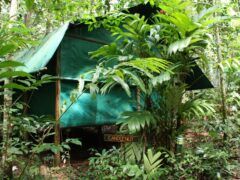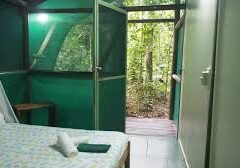 161 Buchanan Creek Rd , Cow Bay, Queensland 4873, Australia
At Daintree Crocodylus, whether you are travelling by yourself, with friends, or the whole family, you can hang with them deep within the tropical rainforest and surround your senses with the sights, sounds, and smells of the Daintree less than a metre from your door!
Designed to maximise your eco pleasure without compromising your comfort all their accommodation is nestled deep within Crocodylus' own 21 acres of rainforest. The wooden and canvas bungalows are built in safari tent style with high ceilings to catch the natural breezes, insect protection to ensure the locals are kept out, and large open spaces to give you room to move.
Centrally located in beautiful Cow Bay just north of the Daintree River Crocodylus Village offers the perfect location for exploring the Daintree and Cape Tribulation. You can take part in as many, or as few, activities as you like. From a two day sea-kayaking expedition to spectacular Snapper Island, to a gentle stroll through the rainforest with our resident guide Possum, they'll make sure you get the most value for your holiday dollar.
After your days exploration wind down the evening sharing your day's activities with their friendly staff and other guests, slip into the pool, surf the net, learn about the Daintree in their in-house Eco Centre, or just relax. For those who still have energy to burn take our terrific jungle night walk, or join the kids in the RAW activities.
They'll keep you well fed and watered at Crocodylus Village too! Check out their famous Kingfisher Café, open 7am-10pm everyday with loads of budget-minded, fresh and tasty tropical fare or prepare your own in their fully equipped self catering kitchen. Thirsty, then quench your thirst at their fully licensed Gecko bar. Try a tropical cocktail with a twist or mix it up with one of their local brews.
Last but not least, when you just can't keep your eyes open any longer make your way through the jungle to your very own piece of paradise and fall asleep to the sounds of the rainforest dreaming of tomorrows eco-adventures