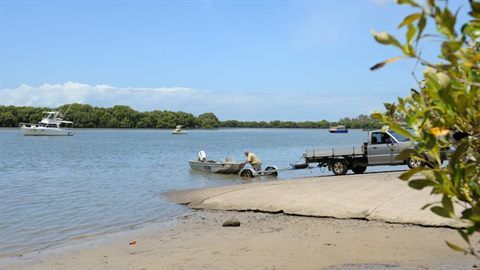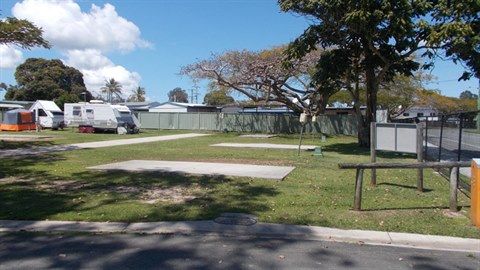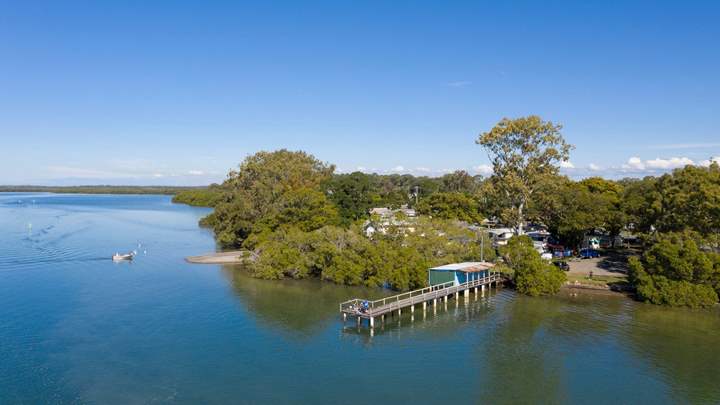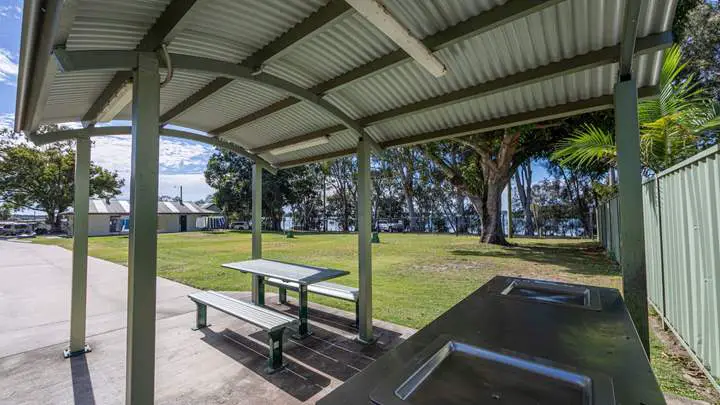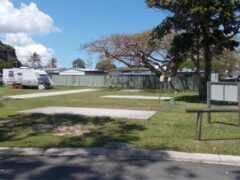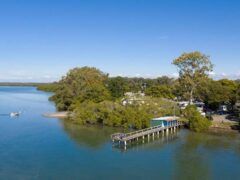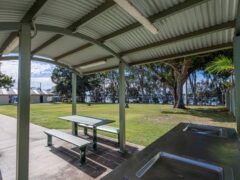 17-19 Alice St , Donnybrook, Queensland 4510, Australia
Welcome to Donnybrook and Surrounds
If you're looking for quiet beachside caravan parks near Brisbane northside, perfect for boaters, fishing enthusiasts and watersport lovers head to Donnybrook. This small community is off the beaten path, right by Pumicestone Passage and is home to a nature reserve.
Donnybrook Caravan Park
If boating and fishing is your thing, Donnybrook Caravan Park provides the perfect get away holiday in a peaceful seaside village.
Launch your boat from the adjacent boat ramp and cruise out into the picturesque Pumicestone Passage for a relaxing or fun-filled day on the water – your choice.
Return to your caravan in the afternoon and enjoy a relaxing barbeque or head to the local bowls club for a meal. A general store and post office across the road and a take-away next door provide for your basic needs.
Donnybrook Caravan Park is a quiet seaside spot with spectacular views of Bribie Island. It is located just 50 minutes from Brisbane, and 10 minutes from the Bruce Highway, making it a popular destination for keen fishermen.
For caravan parks near Brisbane northside perfect for bird watchers, watersport lovers and boating enthusiasts keen for a quiet getaway look no further than Donnybrook Caravan Park.
This waterside caravanning and camping spot in the peaceful seaside Donnybrook community is located next door to the Donnybrook boat ramp, and overlooks Pumicestone Passage with views across to Bribie Island.
Guests will enjoy the tranquillity of the surrounds as the park is situated far (by road) from the vacationing crowds known to descend upon Bribie Island during peak holiday season. Boating guests keen for a Bribie visit can just zip across the channel to moor at the island for a Bribie day trip.
The caravan park features an amenities block, BBQs and laundry facilities, with 12 caravan sites & 6 tent sites available (powered and unpowered). A general store and post office are right across the road, with the local bowls club bait and tackle shop less than a 5 minute walk awa
A quiet seaside spot with spectacular views of Bribie Island. The perfect getaway for a boating or fishing enthusiast. We offer 7 nights for the price of 6.